When designing an electronics cabinet to protect your mission critical communications and electronic equipment, you should consider the following industry best practices ensuring a smooth design process. Before you start designing your electronics cabinet, define the type of cabinet protection and requirements you need such as the weight, dimensions and necessary modifications. The amount of weight loaded into a cabinet can vary, so it's important for you to know what load-carrying capacity is needed to determine the right type of cabinet you require. Along with the weight, you need to know your cabinet's height, width, and depth before choosing a design. It's also helpful to consider what modifications your cabinet will need—these modifications can range from cutouts, logos and various components to color combinations.
Use 3D configurator to design your electronics cabinet from scratch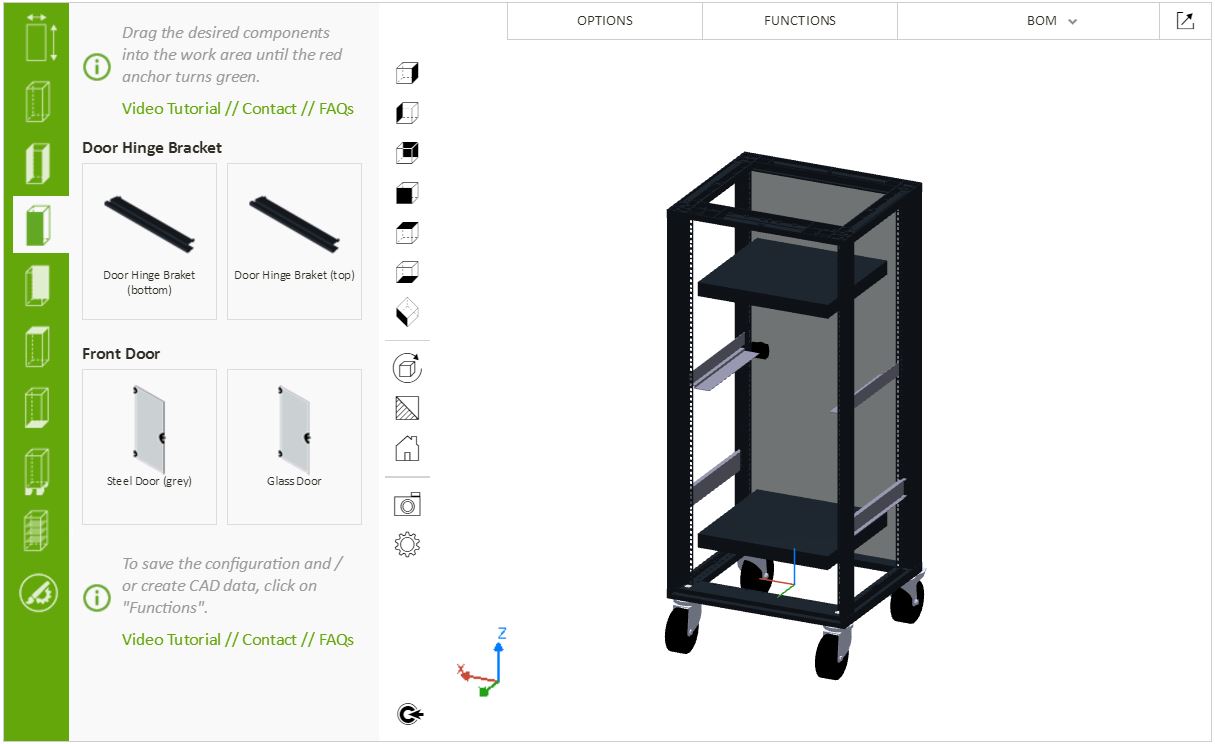 Many design engineers use online configurators to create their ideal electronics cabinets. These configurators, such as the nVent SCHROFF Product Configurator, allow you to design a cabinet from scratch or use an existing design. Whatever online configurator you choose, it's critical to be able to customize your cabinet design to incorporate any modifications or components you'll need.
Download CAD models and product datasheets
Another set of resources to utilize when expediting your cabinet design are online portals, such as Traceparts, that provide access to supplier catalogs, CAD models and product datasheets. Online portals with these services help speed up the design process by eliminating any guesswork and allowing design engineers to download and modify drawings for their own use.
By considering what necessary elements your electronics cabinet needs, you can then easily design your own cabinet from scratch using an online configurator or modify an existing drawing in an online portal. This will ultimately help you decide what procedure works best to expedite your cabinet design, ensuring an efficient and sound creation process to utilize now and in the future.