Anyone who steps onto a heated floor, whether at a spa or a hotel, will remember the warm sensation that spreads through their body. Bring that sensation into your home by installing an electric floor heating system and turn that cold bathroom into a warm oasis.
Electric floor heating systems (aka electric radiant floor heating) are installed under your flooring surface and warms your home by heating the surface below your feet. The heated surface not only brings warmth to your body when you step onto the floor, it also heats the air in the room from the floor up, pushing the cold air to the ceiling. Electric floor heating provides a more comfortable solution than other heating systems because it heats the area of the room that matters – the area near the floor.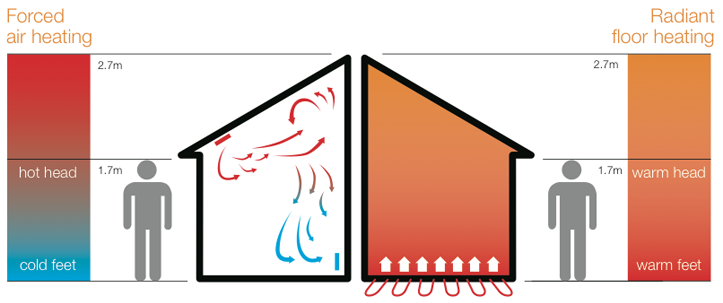 In addition to adding heat and comfort to the room, electric floor heating systems are efficient to operate because of the ability to heat certain zones. Zone heating is efficient because it allows the temperature in specific living areas to be individually controlled. By controlling the temperature of specific areas instead of the whole living space, energy consumption and operating costs are greatly reduced without sacrificing comfort.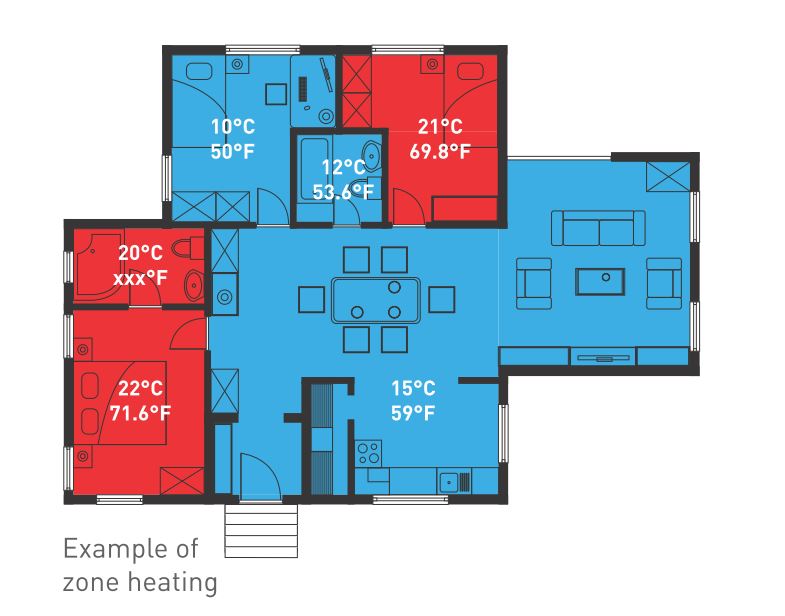 Electric floor heating systems can be installed in both new construction or renovation projects and are easy to install. Electric floor heating systems are compatible with a wide range of flooring surfaces and any application or project that you have in mind.
With all of this considered, it's easy to see why electric floor heating continues to emerge as a popular heat source for homes. With an electric floor heating system installed in their home, not only can the homeowners experience the sensation and comfort of heated floors but they can heat an entire room while saving on their energy bills.
Check out the Nuheat website to learn more.