Now is the time to ensure your home will be safe and comfortable this winter! Don't let extreme weather events, like 2021's Winter Storm Uri, catch you off guard. With the nVent residential products, we can help You ensure residential safety and comfort.
We offer products for a variety of applications such as floor heating, roof and gutter de-icing, surface snow melting and many more.
Overview of nVent products for residential safety and comfort: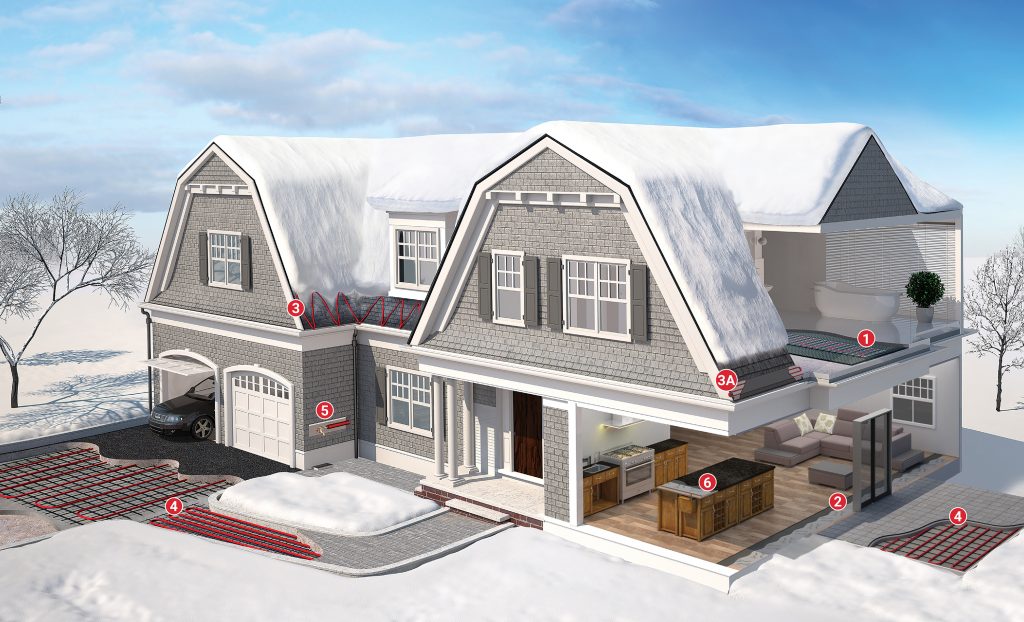 Floor Heating
Transform your living space with the comfort and luxury of radiant floor heat.
Spot heat individual spaces or heat the entire home.
Perimeter Heat
Mitigate heat loss and condensation buildup on curtain walls by installing in-floor
perimeter heat. Unlike baseboard heaters, floor heat is silent, invisible, maintenance-free, and requires no interior space.
Roof & Gutter De-Icing
Prevents ice dams and icicles, protecting your roof and gutters from costly damage.
Also available in the concealed RIM system (3A).
Surface Snow Melt
Keeps your driveways, walkways, and patios free of ice and snow for year-round use.
Pipe Freeze Protection
Protects pipes from bursting and prevents water damage.
Countertop Heat
Brings warmth to cold counters to create comfortable gathering spaces for family
and friends.

Want to keep residential safety and comfort with nVent, visit raychem.nvent.com and nuheat.com for more information or to get in touch with our Sales team!