nVent NUHEAT electric floor heating systems have been bringing comfort and luxury to homes since 1989 but Renegade RV has recently been taking that comfort on the road with nVent NUHEAT Custom Mats and nVent NUHEAT Signature Thermostats.
nVent produces nVent NUHEAT Custom Mats for several Renegade models. The simple installation, light weight, and compact design of nVent NUHEAT systems are ideal for this application. nVent NUHEAT systems allow Renegade owners to save fuel, reduce emissions, increase their comfort, and cut down on maintenance. The Signature Thermostat ensures Renegade owners have complete control of their RVs electric floor heating system, even when they're away from their vehicle.
Many RV owners are concerned about vehicle emissions and efficient use of fuel. Since nVent NUHEAT runs off the RV's electrical system, unlike forced air or hot water heat, owners can heat their entire indoor space using shore power when available. nVent NUHEAT systems also deliver improved comfort at lower average ambient temperatures, reducing the energy required for heating.
When the nVent NUHEAT system is in use, it transforms the entire floor area – beautiful hand laid porcelain tile in a Renegade RV – into a heat source, eliminating or significantly reducing the need to use the standard heating system. The nVent NUHEAT system also contributes to better indoor air quality since it doesn't circulate dust and allergens.
nVent NUHEAT systems do not require ductwork, boilers, gas fittings, air filters, or any additional equipment.  nVent NUHEAT heating systems require no maintenance. The industry leading nVent NUHEAT Total Care Warranty backs the floor heating system and the complete installation for 25 years.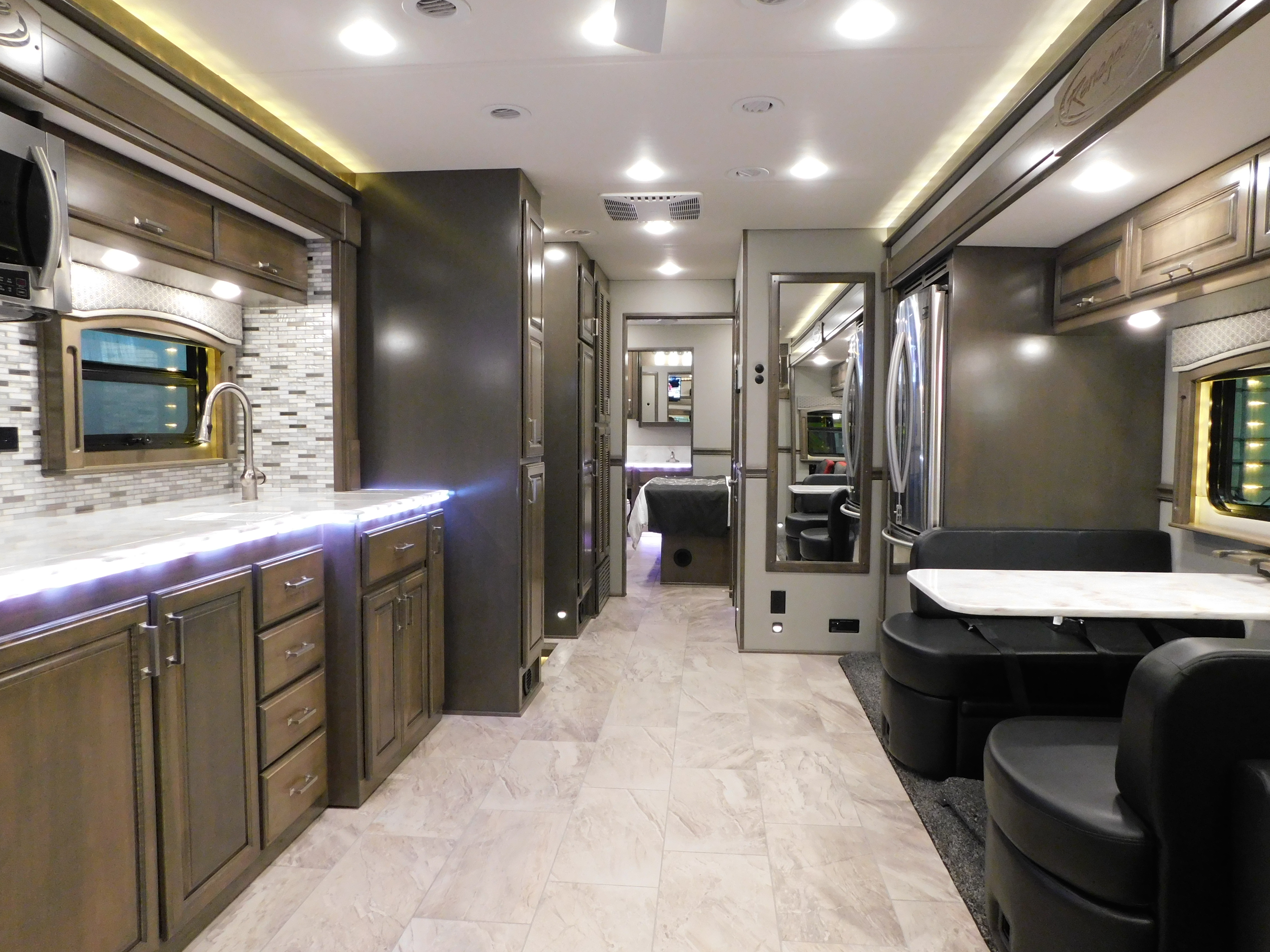 nVent NUHEAT Floor Heating installed in an RV floor. Photo courtesy of The Source Company and Renegade RV.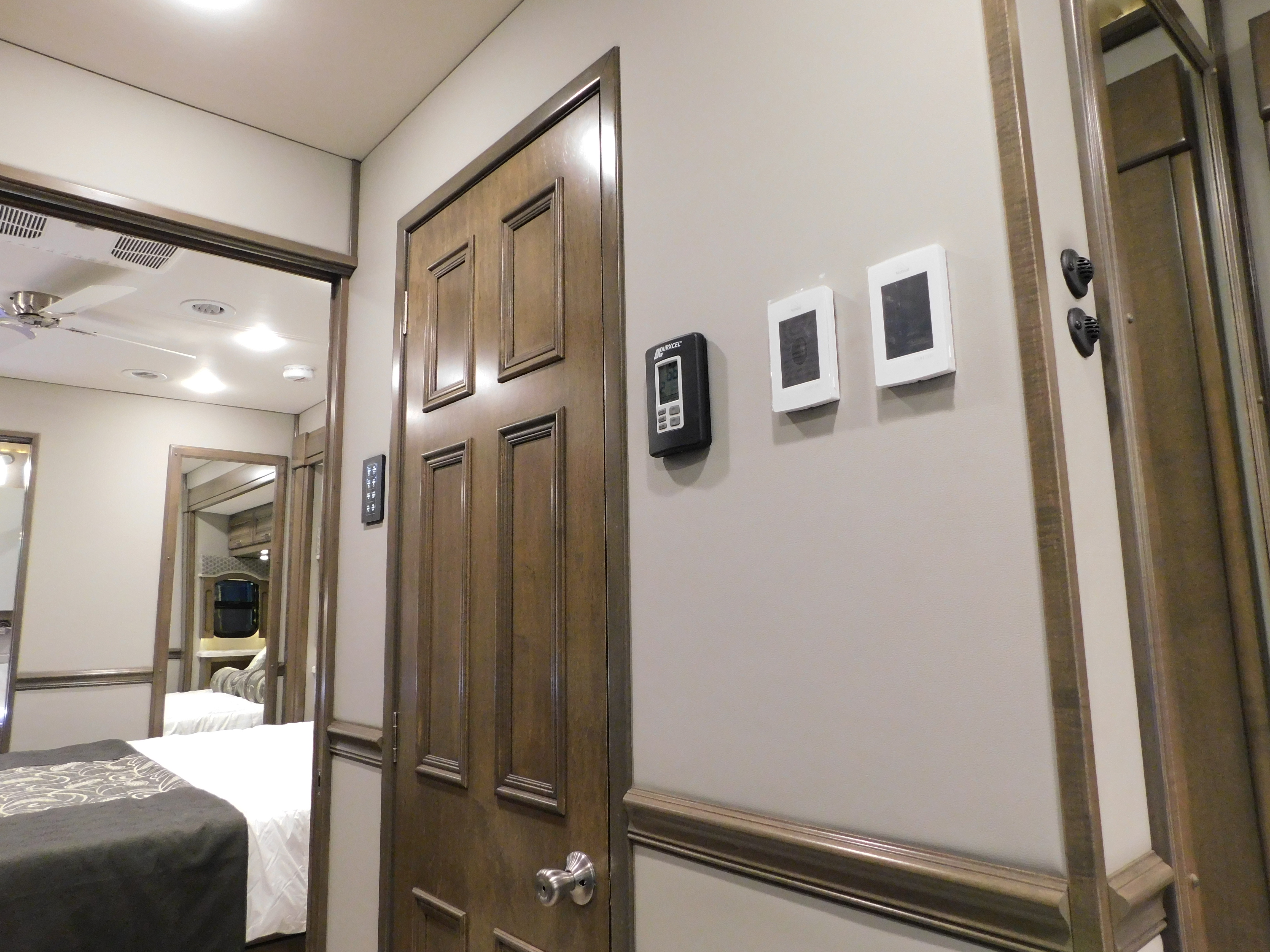 nVent NUHEAT Signature thermostat installed to monitor and control the electric floor heating system in an RV.  Photo courtesy of The Source Company and Renegade RV.
Do you have questions about adding an nVent NUHEAT system to a recreational vehicle, mobile, or modular home? If so, contact Matt Potter, nVent NUHEAT's RV heating expert at matthew.potter@nVent.com or 1.847.404.3150.