Specifiers have an opportunity to make a positive contribution to the health of the environment, people, and the communities we live in by making sustainable choices. Here are some of the ways nVent NUHEAT systems support sustainability, empowering contractors, specifiers, and developers to change the way you heat.
Environmental Factors
Efficiency is a critical element when evaluating climate control technologies. nVent NUHEAT electric floor heating systems are a type of direct electric heating, which is 100% efficient. This means 100% of the energy used to power an nVent NUHEAT heating element is converted into heat.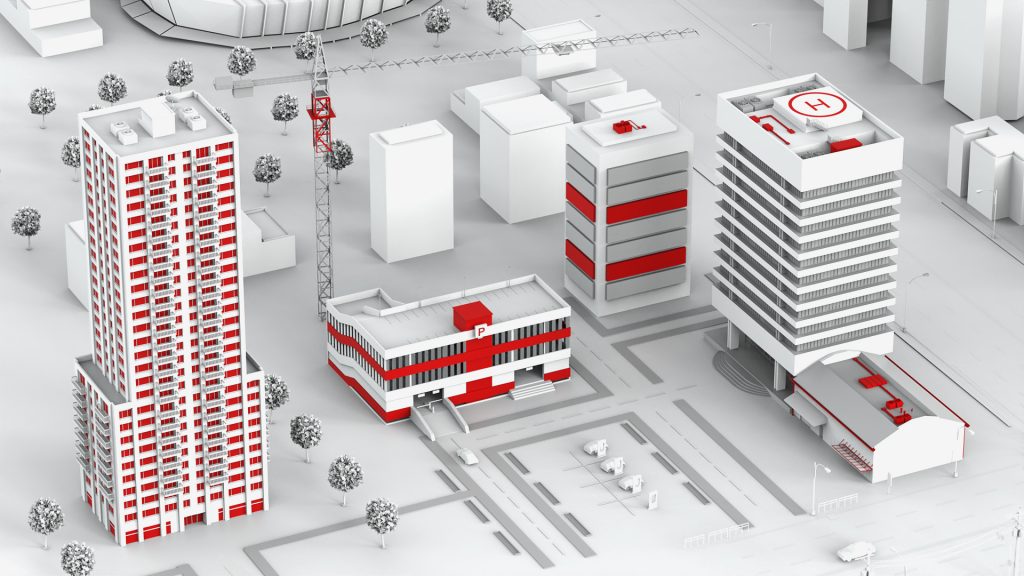 The trend of electrification represents an opportunity to reduce the carbon footprint of buildings. By choosing nVent NUHEAT you are choosing a future proof heating system designed to work in an electrified world. This also enables an immediate reduction in carbon footprint when renewable sources of electricity such as wind, solar, hydro, or nuclear power generation are utilized, helping to reduce fossil fuel use.
nVent NUHEAT systems have other advantages that can reduce energy usage:
nVent NUHEAT systems are easily "zoneable", allowing occupants to only heat the areas of the home that are in use
The nVent NUHEAT Signature thermostat integrates with home automation and smart home systems, maximizing opportunities for efficient use
nVent NUHEAT systems offer enhanced comfort, allowing the ambient temperatures to be lower than with other systems, further reducing energy use
All of the above, makes nVent NUHEAT an ideal choice for a passive home or a low energy home.
nVent NUHEAT products are engineered for the life of the home. All nVent NUHEAT heating systems come with a 25-year warranty and require no maintenance.
As a company, nVent is committed to directly reducing our environmental impact in our operations. In 2021, nVent…
Reduced Scope 1 and Scope 2 CO2 emissions by 15%
Increased the share of renewable energy from 2% to 12% of our total consumption
Diverted 94% of our waste away from landfills
Reduced waste generated and water consumed by over 10%
Earned a Silver sustainability rating from EcoVadis, ranking nVent in the top 13% of our industry
Human Factors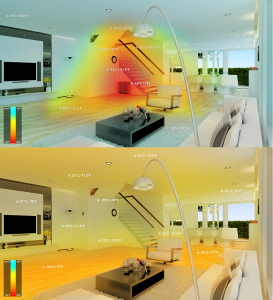 nVent NUHEAT systems produce radiant heat, which offers many health benefits, such as:
Radiant heating does not circulate dust, allergens, or pathogens
Radiant heating does not reduce interior humidity by heating cold, dry exterior air
Heated floors facilitate the choice of low-VOC flooring materials that otherwise may be considered "cold", such as ceramic tile and natural stone
Heated floors in wet environments such as bathrooms, showers, and entry ways accelerate drying, reducing opportunities for mold and mildew growth. All nVent NUHEAT systems are UL approved for use in wet environments.
Heated floors offer soothing comfort that radiators, baseboards, and forced air systems can't match
nVent NUHEAT systems are silent and invisible, reducing interior noise and eliminating hot spots and trip and fall hazards inherent in other systems, such as radiators and baseboards.
Social Factors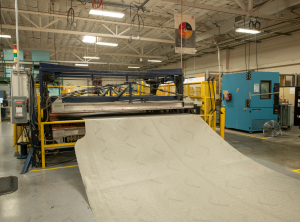 nVent NUHEAT Mats are manufactured at our state-of-the-art facility in Redwood City, California, USA, alongside our nVent RAYCHEM self-regulating heating cables. Domestic manufacturing…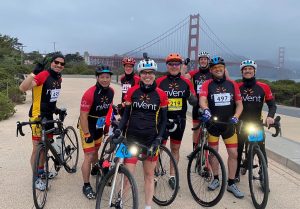 Beyond manufacturing and supply, nVent is committed to being an exemplary global citizen. We are making a positive impact in the communities that we live, work, and play every day. nVent has numerous community involvement programs, inclusion and diversity initiatives, and a comprehensive Environmental, Social and Governance (ESG) plan. Check out our most recent ESG report here.
Need more info? CLICK HERE to get in touch with an nVent NUHEAT specification expert today!