Modular residential construction involves the fabrication of individual building modules in a controlled factory setting, transportation to the building site, assembly on-site, and the application of interior and exterior finishing touches to create a complete, modern home.
Modular construction and nVent NUHEAT Mats offer similar benefits to home owners, contractors, and developers because they are produced and installed in similar ways!
Benefits for developers: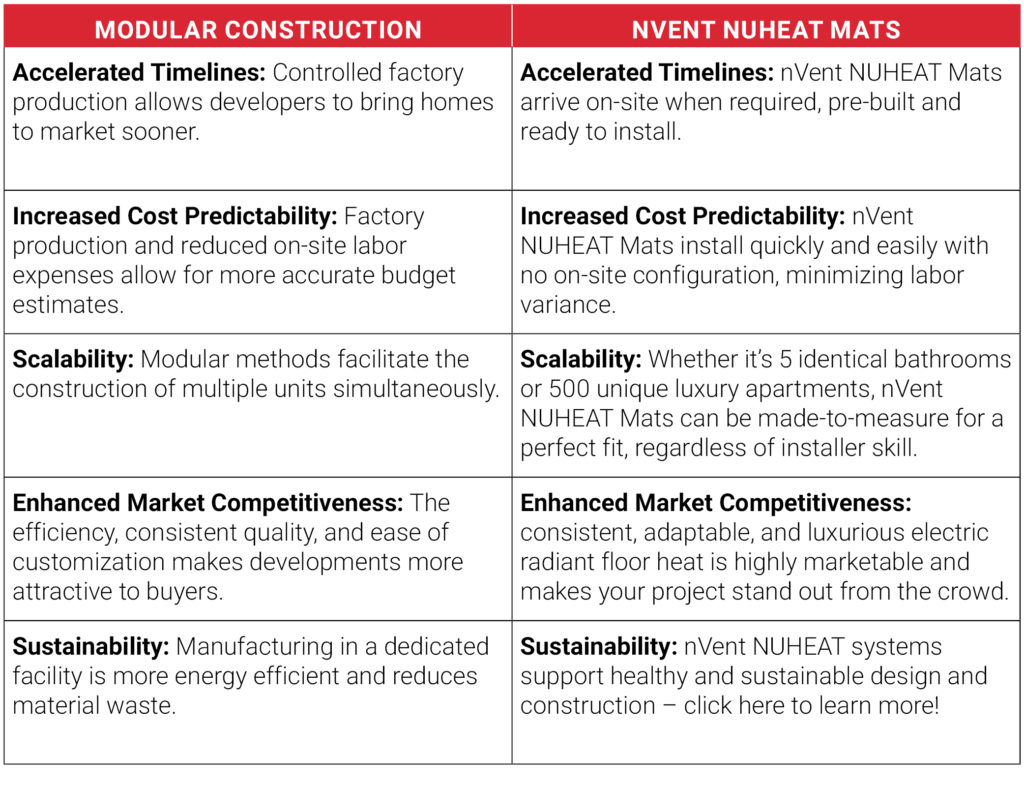 Benefits for builders and contractors: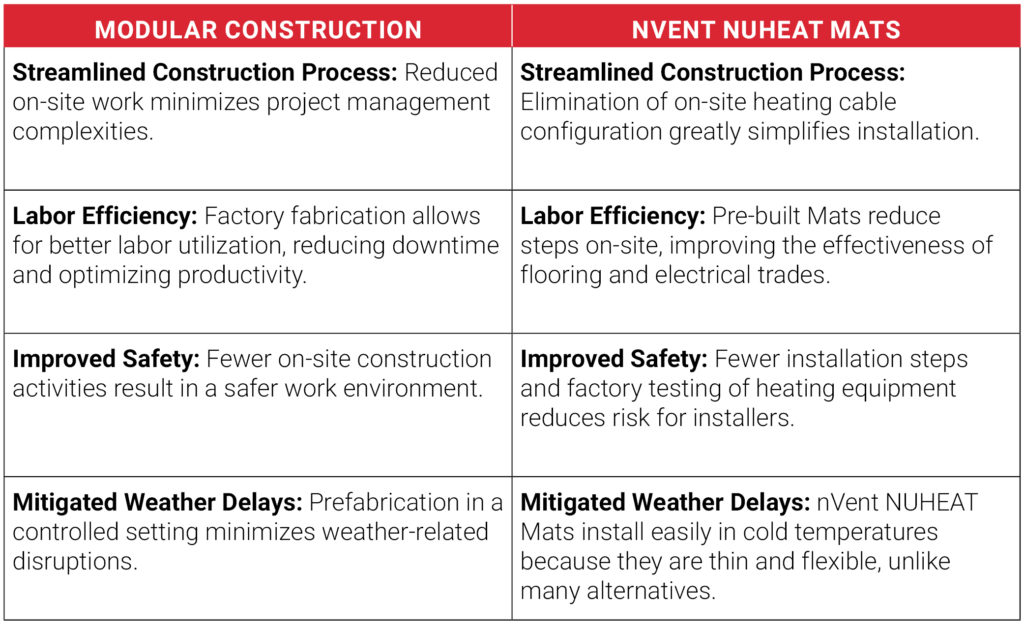 Benefits for homeowners: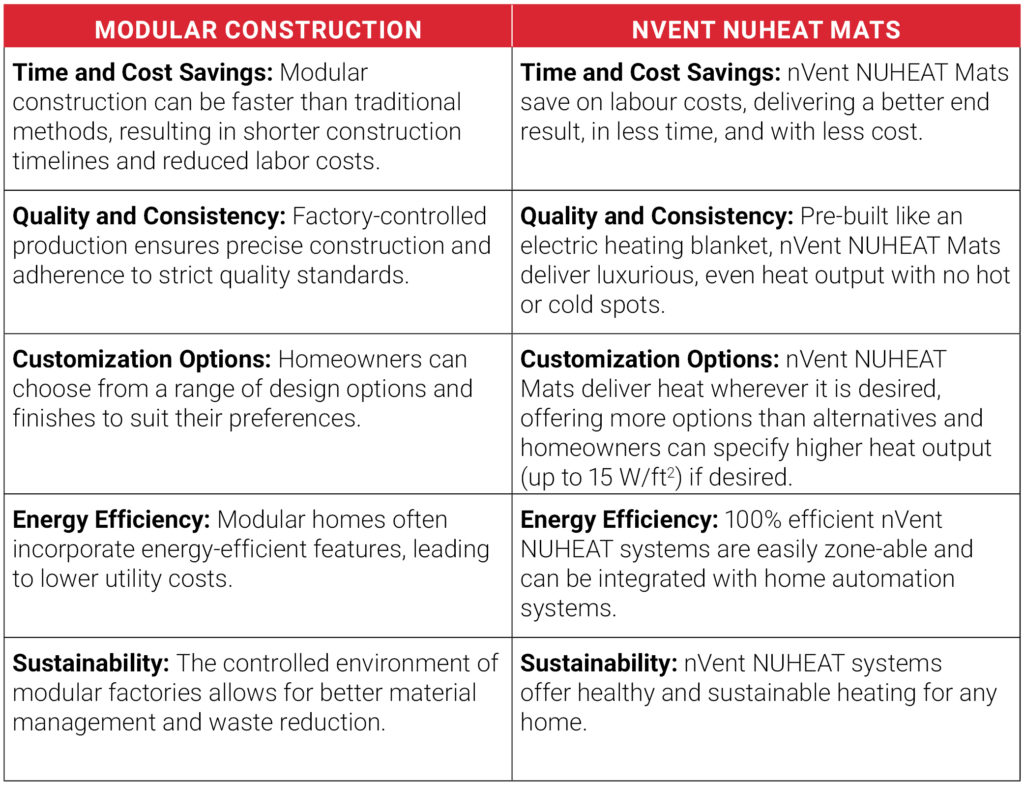 Click here to get in touch with one of our multi-unit project specialists and get the premiere modular heating solution, nVent NUHEAT Mats, spec'd into your next modular building project!