Here is November's monthly "Did You Know?" feature … 
Did you know that you can install two or more cable kits together?
The amperage limit of a single nVent NUHEAT thermostat is 15 amps, so you may use as many kits as needed as long as the combined amperage does not exceed 15 amps. For large spaces such as basements, we suggest you "zone" your space and use a second thermostat. Multiple cable kits must be wired in "parallel" to the thermostat.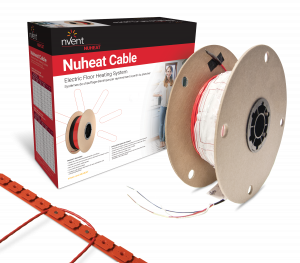 Learn more about nVent NUHEAT Cable here.