nVent NUHEAT electric radiant heating systems are the perfect solution for heat loss replacement applications in multi-unit projects or single family homes. NUHEAT systems offer a silent and invisible alternative to baseboards, a simpler and less expensive solution than subfloor or under-slab systems, and they don't circulate dust and other contaminants like forced air systems.
Easily replace baseboard heaters
Don't allow unsightly baseboard heaters to clutter up the view and take up valuable living space. NUEAT systems result in a clean look while providing more heat output and improved efficiency.
Simple, low-cost alternative to sub-floor or under-slab heat loss replacement
NUHEAT systems install quickly and easily, directly below floor coverings. This is a simpler and more cost effective alternative to under-slab systems or systems that install within or below the sub-floor.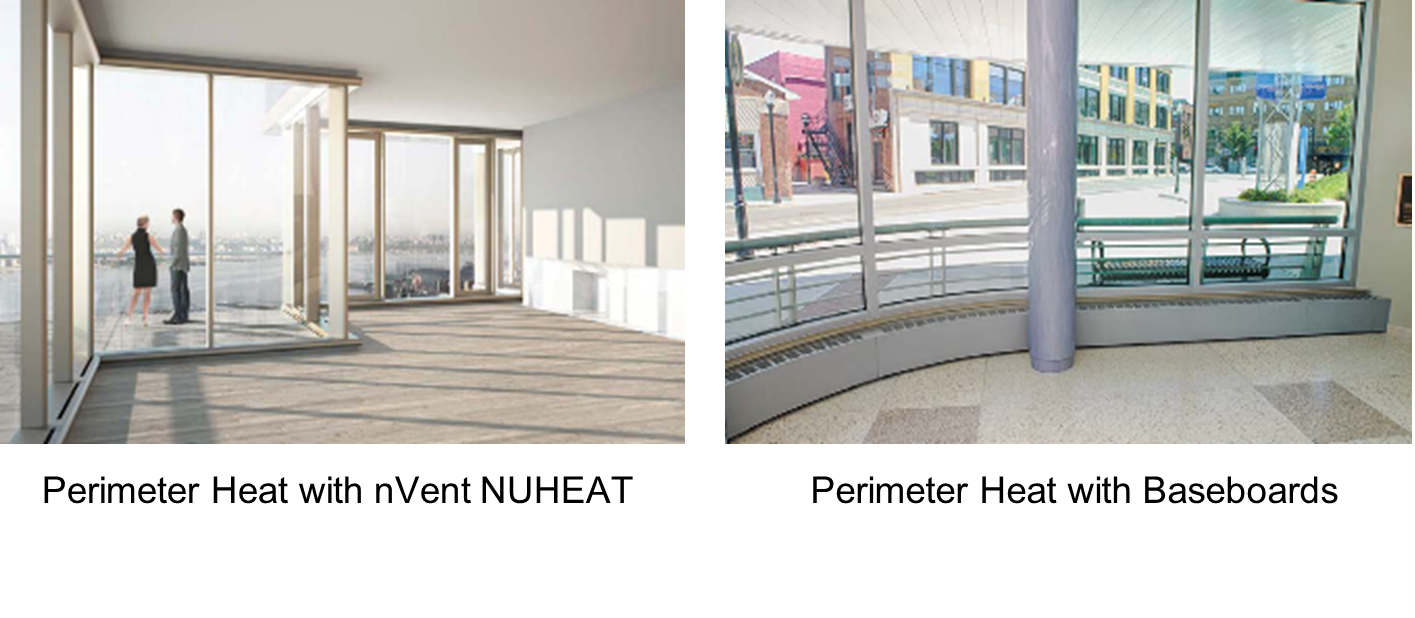 NUHEAT systems are ideal for heat loss replacement around curtain walls. This ensures more heat is retained in the room and keeps floor-to-ceiling windows free of condensation.
nVent NUHEAT Mats are available in standard squares and rectangles or they can be made-to-measure for a perfect fit in any indoor space. The pre-built nature of Mats means that heating cable does not need to be configured during installation, ensuring perfectly even heat output and significantly reduced installation time. At only 1/8" thick, Mats also reduce height buildup. All of these attributes make nVent NUHEAT Mats ideal for multi-unit projects.
NUHEAT Mats are installed beneath the finished floor, offering a silent and invisible solution.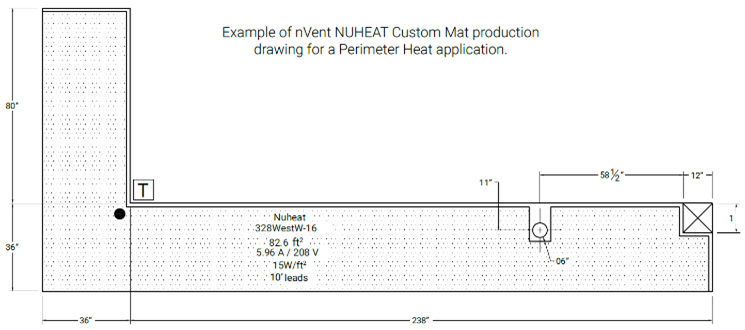 No circulation of contaminants
Unlike forced air systems, NUHEAT systems do not circulate dust, germs, allergens, or other airborne contaminants.
NUHEAT systems do not require ductwork, boilers, valves, or any other additional equipment. NUHEAT Mats are covered by a 25-year warranty and require zero maintenance.
Surprise and delight your clients by specifying nVent NUHEAT in your next project! Click here to get in touch with one of our experts and deliver comfort, desirability, efficiency, value, sustainability, and improved profits with nVent NUHEAT!