Install heated floors in any room of your home including garages, crawl spaces, basements and more.
nVent NUHEAT Cable and nVent NUHEAT Custom Mats are great options for heating cold areas when combined with insulation. When heat loss is a problem, installing a insulation barrier on your subfloor before installaing your electric floor heating system is best.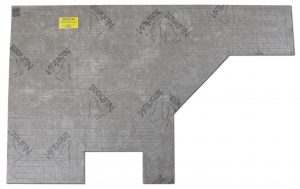 We recently collaborated with the Property Brothers on a blog post for their Property Brothers Handbook App that talks more about this. You can check out our blog post here.
The Property Brothers Handbook App can be downloaded on Android or iOS – check it out! http://onelink.to/pb-handbook
Learn more about nVent NUHEAT Cable here, and nVent NUHEAT Custom Mats here.