Here is December's monthly "Did You Know?" feature … 
If your floor ever stops heating, no need to fear, we can repair the system without ripping up your floor!
The nVent NUHEAT Mat system is repairable, if a wire is nicked during installation we offer a nVent NUHEAT Repair Kit containing all the materials needed to repair the system including a complete set of easy-to-follow instructions. If your flooring has already been installed we have repair technicians with equipment to pinpoint the location of the break to simply lift up that tile and repair the system.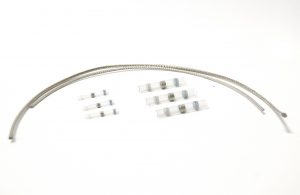 Learn more by visiting our Customer Care page.