Home owners and multi-unit residential developers know that know that nVent NUHEAT electric floor heating systems are great for bathrooms, but they can do so much more. Read on the learn about several different use cases for NUHEAT that you may not have considered in the past.
Multiple floor covering types
Tile and stone are popular floor coverings for use with floor heat, but NUHEAT is also approved for use under laminate, engineered wood, or luxury vinyl. NUHEAT Thermostats include a limiting feature to protect floor coverings that can't tolerate temperature above 28°C (82°F).
Showers and steam rooms
All NUHEAT systems are approved for wet environments, making them ideal for showers and steam rooms, turning an ordinary bathroom into a spa-like environment.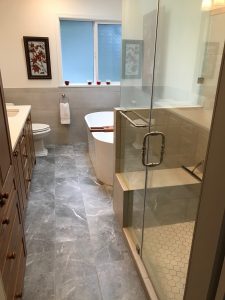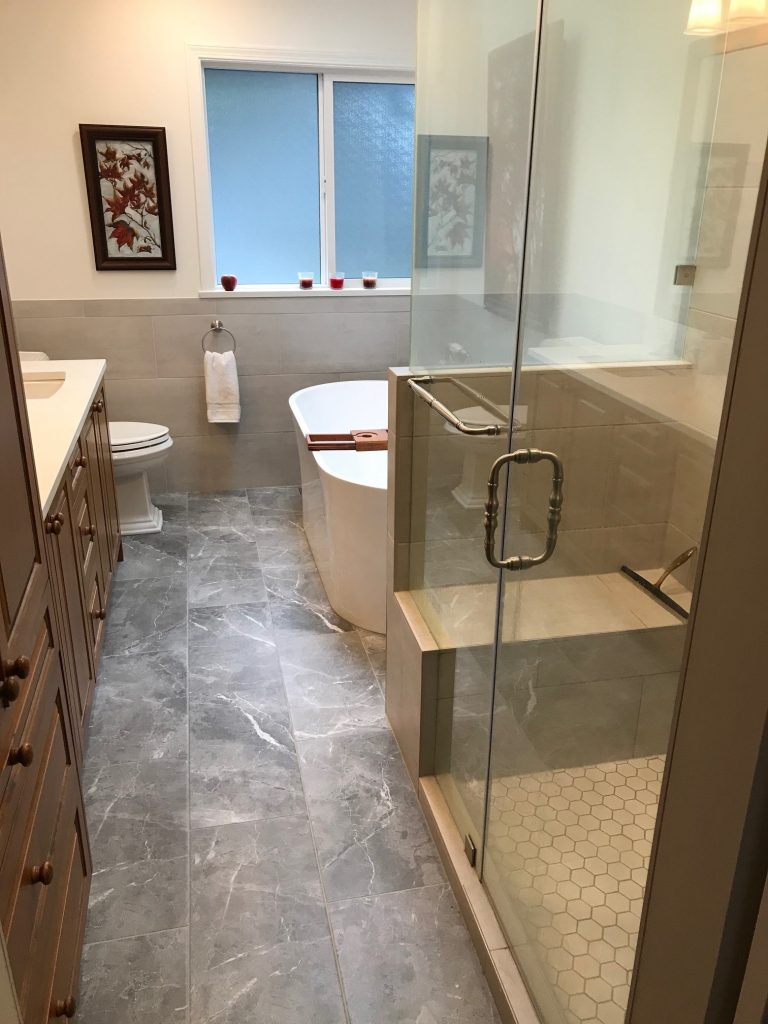 Shower benches
If you're heating the shower floor, heat the shower bench too (and keep those buns warm).
Kitchens
Whether cooking, eating, entertaining, or chatting around the table, the kitchen is the center of the home. Make it cozy and inviting with NUHEAT.
Stone countertops
Stone, quartz, or solid surface countertops are beautiful but they can be cold on forearms and elbows. NUHEAT Custom Mats are a perfect, low profile solution that can be adapted to any shape, providing a surprising and delightful touch of luxury.
Bedrooms
The bedroom is the sanctuary of the home. Make it luxurious and inviting with electric radiant heat throughout the floor.
Mudrooms and Entryways
Heating the entryway floor is not just a deluxe option, it's practical too because the heated floor ensures wet or snowy footwear dries quicker. Heated floors in mudrooms or entryways also help to evaporate excess moisture, reducing the chance of mold or mildew growth.

Basements
Basements are notoriously difficult to heat but that cold, damp feeling can be banished forever with NUHEAT.
Sun rooms or additions
These areas can also be difficult to heat but NUHEAT delivers on-demand, zoneable heating for the cooler times of year.
Change the way you heat
Baseboard heaters, hydronic systems, and forced air systems can be complimented or completely replaced with NUHEAT. For example, perimeter heating with NUHEAT is efficient, effective, and offer several benefits over using baseboard heaters.

Do you have questions about how NUHEAT can add value to your next project? CLICK HERE to get in touch with an nVent NUHEAT multi-unit project expert and your questions answered!