Renovating or remodeling is a great way to increase the enjoyment of your home and it can add value for future resale. According to the 2019 Remodeling Impact Survey conducted by the National Association of Realtors, the top 10 most popular interior renovation projects are…
Ranked by appeal to buyers
1. Complete Kitchen Renovation
2. Kitchen Upgrade
3. HVAC Replacement
4. New Wood Flooring
5. Bathroom Renovation
6. Hardwood Flooring Refinish
7. New Master Suite / Owners' Suite
8. Add New Bathroom
9. Basement Conversion to Living Area
10. Attic Conversion to Living Area
Ranked by value added for resale
1. Complete Kitchen Renovation
2. Kitchen Upgrade
3. HVAC Replacement
4. New Master Suite / Owners' Suite
5. Bathroom Renovation
6. Basement Conversion to Living Area
7. Add New Bathroom
8. New Wood Flooring
9. Hardwood Flooring Refinish
10. Attic Conversion to Living Area
With the exception of refinishing existing hardwood floors, an nVent NUHEAT electric floor heating system can add luxury, comfort, and exclusivity to all of these projects. Additionally, the final value of the project can be significantly improved with a NUHEAT system because, while it is a small part of the total cost, it is a large part of the experience of the completed project.
Here is an example of a complete master ensuite renovation, featuring NUHEAT Custom Mats for the floor and shower (including the shower bench), all controlled by a NUHEAT Signature Thermostat…
90 ft2 Master Ensuite
Dual vanity $1,200
Soaker tub $2,000
Custom glass/tile steam shower with bench $3,500
Ceramic floor tiles $350
Custom cabinetry with integrated linen closet $3,000
Installation costs (materials & labor) $18,250
35.5 ft2 NUHEAT Custom Mat (bathroom floor) $632
8.9 ft2 NUHEAT Custom Mat (shower floor, bench) $351
NUHEAT Signature WiFi Thermostat $234
Extra installation costs for NUHEAT $350
Retail Cost for Bathroom $28,300
Retail Cost for nVent NUHEAT $1,567
Grand Total $29,867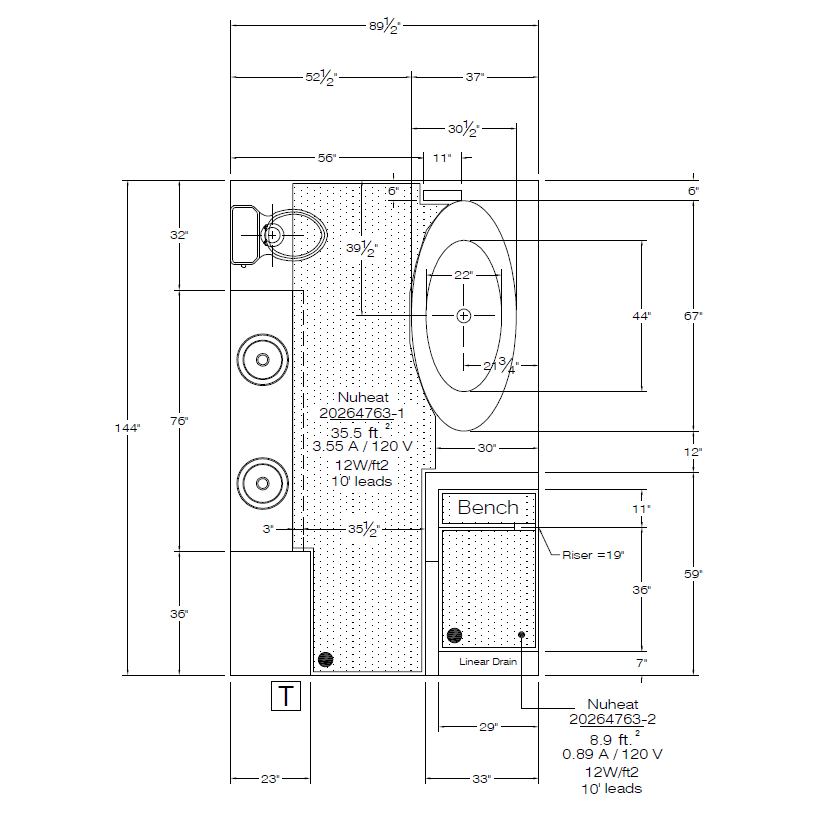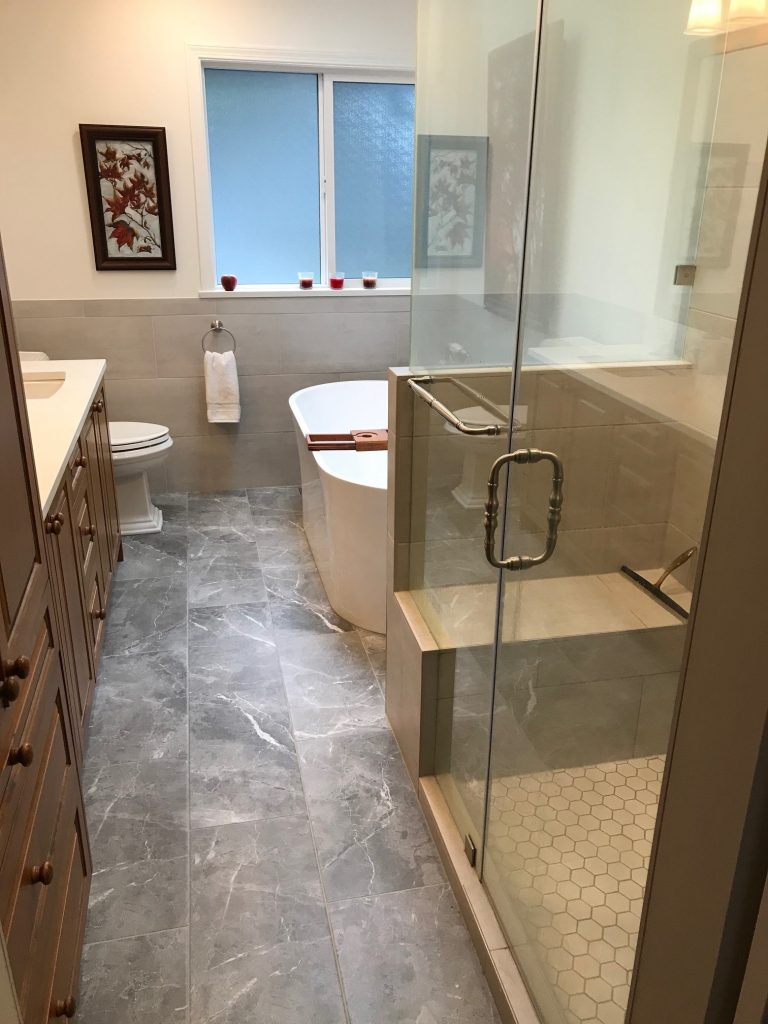 The nVent NUHEAT system accounts for only 5% of the total cost but a large portion of perceived value. The owners of this stunning new ensuite love everything about it but their favorite part is the heated floor and shower.
"On a cold January morning, there is nothing like walking on our warm tile floor!"
-Owners, Mike & Nancy
To find out how nVent NUHEAT can add value to your next home improvement project, click here.