Made for your complex, high-power* installations, nVent ERIFLEX solutions improve reliability, enhance safety and ensure compliance to standards, while saving assembly time, money, weight and space. nVent ERIFLEX solutions have already been adopted by manufacturers of etch, deposition, lithography, wafer cleaning or test equipment, among others.
* From 80 Amps to 6000 Amps IEC/UL for voltages up to 1000VAC/1500VDC IEC/UL
Common industry challenges that we answer to:
From design to fabrication, designers and integrators of power supplies and control panels used in the semiconductor industry are tasked with overcoming challenges and requirements such as:
The need for compact manufacturing equipment to reduce costly floorspace use at fab level
The lack of space to run cables and busbars inside enclosures while respecting creepage and clearance distances
The scalability of equipment production volumes and shortening lead times to meet the global demand for semiconductor manufacturing equipment
The need for equipment that is safe and reliable to reduce costly downtimes and is easy to inspect and maintain
The necessity to meet global and industry-specific standards (UL, NFPA, IEC, SEMI)

nVent ERIFLEX answers to these industry challenges by providing solutions that are available globally and that ensure: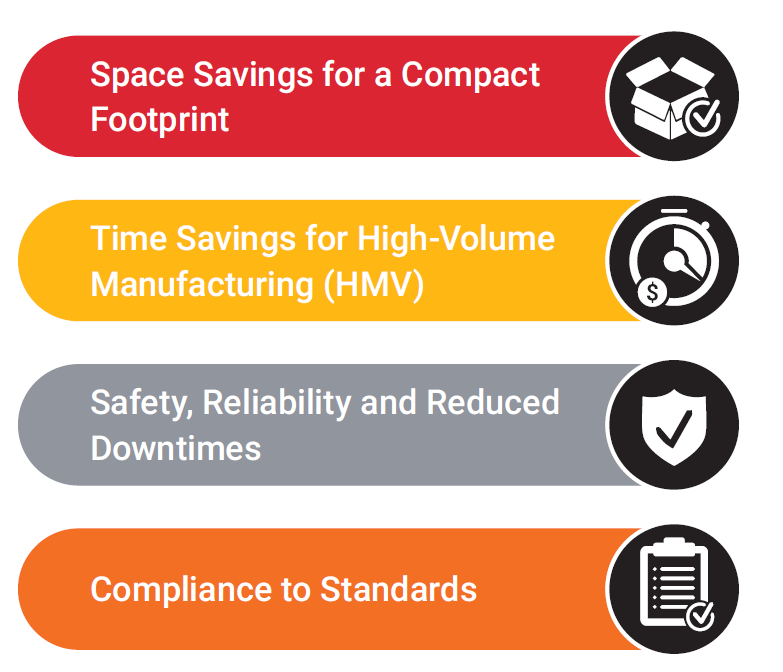 Combined together our solutions allow you to design and build low-smoke, halogen-free and flame-retardant power boxes that are smaller in size than power boxes using traditional cables thanks to nVent ERIFLEX Advanced Technology.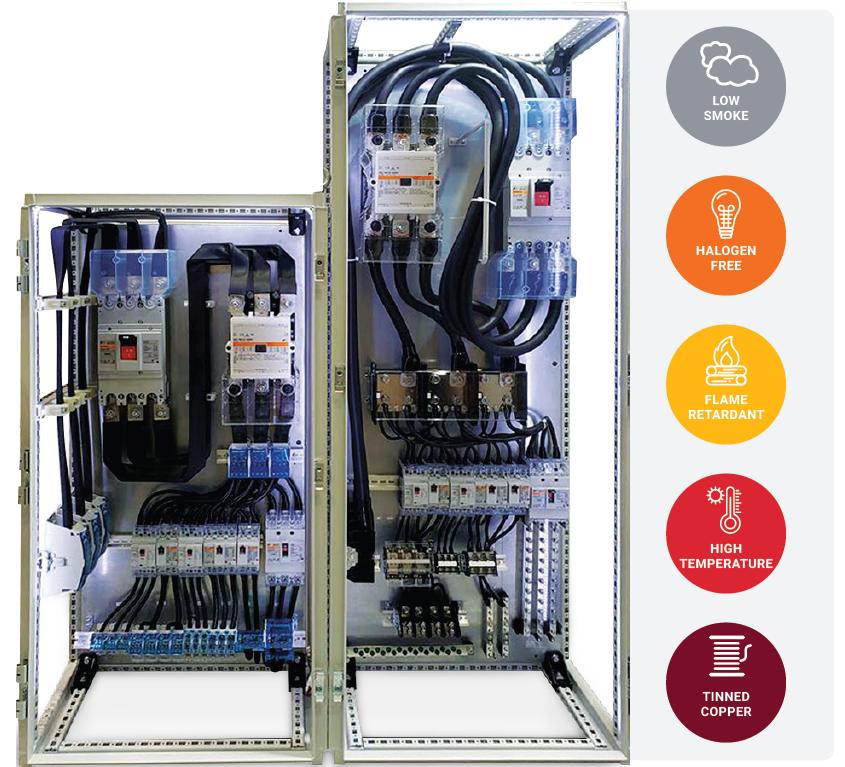 nVent solutions help you comply to SEMI S22 as well as NFPA79, UL508A or IEC 61439-1:
Sound semiconductor manufacturing equipment is typically designed following the guidelines set forth in the SEMI 22 standard (SEMI S22-0718 SAFETY GUIDELINE FOR THE ELECTRICAL DESIGN OF SEMICONDUCTOR MANUFACTURING EQUIPMENT). Implementing nVent ERIFLEX solutions altogether allows the equipment designer to meet and exceed the requirements of SEMI 22 as illustrated below but not limited to:
Protection against electric shock during normal operation (10.2.4) thanks to the reinforced insulation used on our nVent ERIFLEX flat conductors (IBSB, Flexibar Advanced).
Resistance to flame spread (16.2.4 c) ) thanks to our UL94V-0 ratings.
Reduction of the hazards associated with insulation due to (…) the emission of toxic or corrosive fumes (16.2.6) thanks to our low-smoke and halogen-free Advanced insulation.
Finger-safe solutions (22.15) thanks to our IP20 rated power and distribution blocks.
Clean routing of the incoming and outgoing cables thanks to the proprietary design of our power blocks which can directly accommodate ferule type conductors for reduced assembly time (17.1.3 and 17.2 e).
Our team is here to support you from engineering design to the production and supply of customized power connection solutions:
In-person or virtual training sessions for your engineering teams distributed around the globe
Engineering design support (e.g., CAD modeling of Flexibar Advanced connections)
High-capacity manufacturing of customized solutions in our ISO 9001:2015 facilities in France and the USA.
Stocking in our warehouses in the Netherlands, the USA, Mexico, Singapore or Shanghai to cite a few.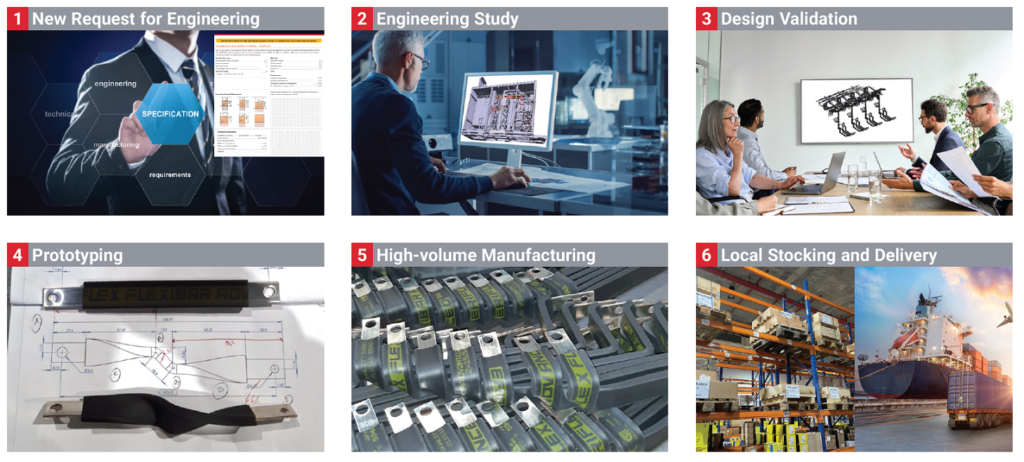 Solutions highlight:



Ready to get started on your next power box design? Contact us today at semiconductor@nvent.com and download about more complete brochure about our solutions below:
DOWNLOAD NOW