The engineering design assist team at nVent ERICO is committed to helping you build a sustainable and comprehensive electrical grounding system from the ground up. Offering a breadth of resilient grounding and bonding, lightning protection and surge protection solutions, nVent ERICO products are ideal for critical systems in commercial, industrial, utility, rail, alternative energy and telecom industries.
Our industry-leading services and expertise are predicated on our ability to understand and assist with training and codes and standards guidance, system design assistance and access to our state-of-the-art electrical engineering lab.
Watch our video to learn how nVent ERICO strives to offer solutions that extend the lifespan of our customer's systems while reducing waste and lowering cost.
nVent ERICO provides extensive training for the specification, installation and maintenance of electrical protection systems to ensure optimal performance and compliance. As an education provider for RCEP, nVent ERICO provides professional education activities and issue PDHs for engineers, surveyors and other industry professionals.
Register for free training to learn more about topics such as grounding and bonding, surge protection and lightning protection.
Our team offers global technical support, and several of our nVent ERICO employees sit on codes and standards committees helping to shape industry requirements and trends such as energy efficiency around the globe.
Selecting the right solution for your project or design is important and nVent ERICO experts are available to help. Minimizing installation and design costs, improving utilization and reducing total cost of ownership are top initiatives to our experts. The full-service offering includes: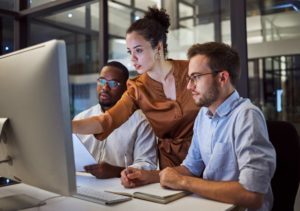 Dedicated teams of application engineers and designers are available to create complete takeoffs for your grounding and bonding, lightning protection or surge protection designs.
nVent ERICO engineers can coordinate site surveys on-site with project installers, site supervisors, field engineers and quality professionals to assess site conditions and recommend electrical protection solutions customized for each site's individual needs and requirements.
These site surveys include a review of:
Grounding system resistance and soil resistivity
Lightning protection system location, height and configuration of terminals, the connection of components to the bonding conductors and verification of component integrity
Surge protection devices used on main and facility power feeders and branch panels, data lines and communication networks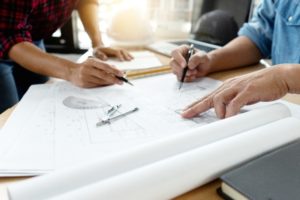 nVent ERICO can support your project at any stage of the process—from design to construction. Our team of experts stand to improve end-user safety while providing reliable and quality solutions to meet your project's needs.
Interested in learning more? Contact us here for product or technical support to get started on your next project with nVent ERICO.