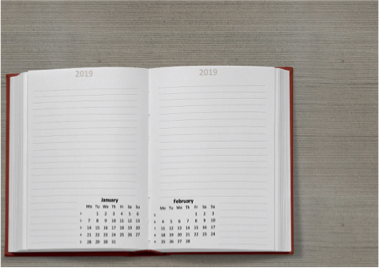 We may already be a few weeks into the new year, but there is still time to catch up on what many industry publications predict for 2019.
As an electrical engineer or contractor, trends can emerge slowly, but affect jobs quickly. Read on for our roundup of electrical engineering news and information focusing on trends, predictions and more for the electrical industry in 2019.
Fastest Growing Markets for Electrical Contractors
Strategic planning for the new year likely focuses on your local market—and it should. However, assessing macro trends and hot markets across the country can help you identify new opportunities for your business.
EC&M analyzed free reports from The U.S. Bureau of Labor Statistics (BLS) to find the hottest local markets for electrical engineers and contractors in 2019. For the purposes of this study, the article assesses markets with year-over-year growth at twice the national growth rate for electrical industry employment, population and single-family building permits.
Metropolitan areas in Arizona, Colorado, Florida, Texas and Utah topped this year's list—which is not surprising given historical growth in those states.
Reviewing the available BLS data may uncover opportunities for you to expand to municipalities nearby, or consider new services for the existing area. View the article from EC&M for more information on the hottest markets and how to conduct your own analysis.
8 Technology Trends To Watch For in 2019
The past year increasingly saw the role of new technologies grow in this industry. Electrical Contractor provides eight technologies electrical engineers or contractors should expect to see impact their jobs in 2019 and beyond.
Robotic-based technologies already help improve safety. One example is wireless underground cable cutters that are remotely control. Unlike certain sectors where job loss to robotics could be widespread, automation technology will primarily improve safety and efficiency for the electrical engineering field.
The smart grid. Smart grids involve incorporating sensors and other smart tech into electrical system infrastructure, increasing energy usage information and control. Looking ahead, electrical engineers will more frequently encounter smart grids and be asked to help develop a smarter grid.
Primarily popular in the consumer space currently, smart watches and other devices will keep electrical engineers safer in the future. Proxxi, for example, developed a bracelet with a sensor that vibrates if it gets too close to high-voltage electricity. Another wearable device, SolePower boots, is built with lighting, GPS, temperature sensing and cloud connectivity to provide a warning for falls, overheating and proximity to hazards.
Prefabricated products. Less flashy than the first three is the growth of prefabricated products. To reduce time spent on repetitive, on-site tasks, prefab increases electrical engineer safety, efficiency and can help compensate for the industry's labor shortage. Image prefabricated, prewired walls in the future, for example.
Energy-efficient lighting technologies. LEDs have made significant developments in recent years in terms of efficiency and lifespan. Expect LED usage to become more widespread in various lighting fixtures. And, as smart technology becomes even smarter, these lights can become more energy efficient and easier to install quickly.
Client relationship and project management software. Just as other industries maximize efficiency and communication with software, engineers can use this tech to track customer interactions, organize scheduling and billing and spend less time on paperwork.
The Internet of Things (IoT). IoT, an industry buzzword at this point, includes any internet-connected devices that can exchange data. Engineers will more frequently encounter IoT devices during projects, and may start using IoT tools themselves.
According to a survey of seven business sectors, the construction and engineering sector uses drones the most. Though this survey mostly involved large companies, drones are becoming increasingly accessible. Engineers can use drones to record, analyze and collect data at the jobsite to increase productivity and efficiency.
The impact of technology across all industries is undeniable. Read the full Electrical Contractor article to learn more about the advantages of each trend and why it will emerge in the coming years.
More Tech Trends from the National Electrical Contractors Association
Of the tech trends projected to make an impact in 2019 and beyond, which show the greatest probability of impact on the contracting industry?
While construction is one of the most common sectors for drone usage, it is lagging behind in automation. According to the National Electrical Contractors Association (NECA), "2019 will be a breakthrough year for the use of augmented reality (AR) in construction." In the next two years, experts predict augmented reality spending in the U.S. construction to increase from $1 billion to $10 billion.
In 2018 alone, cumulative investment in construction technology increased 30% from the previous year.
Given the massive electrical technology spending, see this Gartner report of the biggest technology trends for 2019 that will impact the next five years. Many of which will play a major role in construction and contracting.
Autonomous Things
Augmented Analytics
AI-Driven Development
Digital Twins
Empowered Edge
Immersive Experience (virtual reality, augmented reality and mixed reality)
Blockchain
Smart Spaces
Digital Ethics and Privacy
Quantum Computing
To learn more about the technological trends NECA believes will most impact electrical contractors in 2019, and to watch a video covering Gartner's top ten 2019 trends, click here.
Electrical Engineers: Your Source for Electrical News and Advice
Stay on top of new trends, advice and information by subscribing to the nVent ERICO blog. Our electrical engineering and product experts regularly publish new information, and also curate top resources with posts like this one.
Image credit: Pixabay