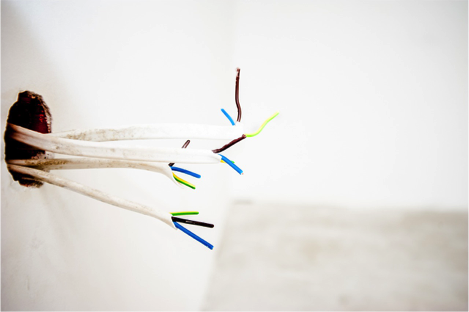 The concept of grounding is well known, but details in the code are allowing installers to make preventable mistakes. After a review of those grounding mistakes, we'll overview what the National Fire Protection Association (NFPA) emphasized to the public this summer.
Then, from an inspector's point-of-view, what was New Orleans like after Hurricane Katrina?
Keep reading below for this month's roundup of top industry news.
Grounding Mistakes You Need to Avoid
Most understand that the purpose of grounding is to prevent unwanted voltages and correct overcurrent in an effort to promote safety. But, certain mistakes are preventing full coverage from being achieved.
EC&M provides 10 common grounding mistakes that installers must avoid to appropriately meet applicable National Electrical Code (NEC) rules, which includes:
Failure to install a second ground rod where required
Installation of a satellite dish without proper grounding
Improperly connecting the equipment-grounding conductor to the system neutral
Failure to properly attach the ground wire to electrical devices
Failure to properly reattach metal raceway used as an equipment-grounding conductor
Improperly grounding frames of electric ranges and clothes dryers
Failure to ground submersible well pumps
Improper replacement of non-grounding receptacles
Failure to bond equipment ground to water pipe
Not installing ground-fault circuit interrupters (GFCIs) where required
To view the slide show of grounding mistakes, complete with images and detailed descriptions, check out the full article.
NFPA Emphasizes The Risks of Electric Water Hazards in the Revised NEC
This summer, the NFPA is warning people about the risk of electrical hazards in pools, hot tubs, lakes and other recreational water. EC&M provides context for pool and beach goers, as well as electricians, in a recent article.
The biggest risk to individuals is electric shock drowning (ESD), which occurs when "faulty wiring sends an electrical current into the water." When the current passes through the body, it causes paralysis and leads to drowning.
Raising awareness about the little known hazard is a must, says the NFPA.
Owners of pools or hot tubs need to ensure an experienced electrician who is aware of the risk performs the electrical wiring. Also, according to the NFPA, boat owners should have their boat's electrical system inspected by a qualified marine electrician each year and after any major storm to ensure it is up to code.
As an electrician or owner of a pool or boat, refer to the full article for more practical tips and downloaded resources.
New Orleans After Hurricane Katrina from an Inspector's Perspective
Following the flooding of 75% of New Orleans in 2005—some experiencing floodwaters as high as 14 feet—Bill McGovern spent two weeks visiting homes and enforcing the NEC. The impression of the city from the perspective of this Field Evaluator is recounted in an article from IAEI Magazine.
McGovern's only instruction was to "replace submerged equipment and wiring not suitable for a wet location." As expected, all submerged equipment was unusable and needed replacement. This included most residential homes and businesses.
Families displaced from their homes would return to it without electricity. Then, following weeks waiting for a contractor to approve their system, they would find out wiring would need to be removed anyway. Once inspection was finally passed, local utility companies were seven weeks behind installation—and that lasted for five months following the hurricane.
In terms of businesses, a majority in the downtown central business districts had their switchgear located below grade, meaning it needed to be replaced or reconditioned.
You can learn more about McGovern's story volunteering on behalf of the International Association of Electrical Inspectors (IAEI) by viewing the full article.
Stay Current on Facility Electrical Protection News and Tips
With a mix of original content and curated posts like this one, subscribe to the blog to get more industry news, product information and practical electrical protection advice.
Image credit: Pixabay