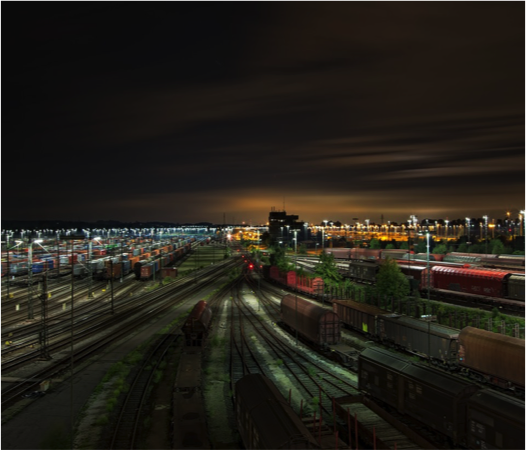 Travel delays are frustrating. On the consumer side, delays cause late days to work or missed flights. For engineers, travel delays mean low customer satisfaction, unexpected downtime and emergency repairs. Everyone has experienced a delay one way or another—especially when they travel via train.
In the state of New York alone, an estimated 1.8 billion people took the Metropolitan Transportation Authority last year. And in the single month of January, there were a total of 60,000 weekday subway delays, with 2,644 delays caused by faulty equipment.
What causes these delays? A main cause of railway delays is due to poor or faulty connections. Below we explain some common railway issues, and how you can correct them to avoid system downtime using the fastest, most reliable railway connections.
How to Increase Railway Protection Performance
Railway connections enable trains to travel up and down the track. These connections link the track together and allow the electrical current to move from track to track. Poor railway connections can cause system downtime, which in turn leads to unhappy customers, unexpected expenses due to emergency repairs and unplanned travel delays.
Below are some of the common issues that cause railway connections to fail:
Loosening happens when railway connectors are subject to constant vibrations from trains.
Corrosion occurs when connections have a chemical reaction to something in their environment and the metal begins to deteriorate, causing the connection to weaken.
As a way to avoid the issues listed above, engineers should invest in superior railway connections. Choosing the best railway products, like ERICO CADWELD PLUS for rail, ensures connections will never loosen, corrode or increase in resistance.
Continue reading below to learn more about ERICO CADWELD PLUS for rail.
The Superior Choice for Railway Connection: ERICO CADWELD PLUS
To eliminate railway connection issues and provide a solution to loosening, corrosion and resistance, engineers should turn to the power of ERICO CADWELD PLUS for rail. ERICO CADWELD PLUS for rail use exothermically welded connections that simplify the installation process on the railway. This trusted system features:
An integrated welding material package, which simplifies the installation process, saves labor and ensures consistency during the welding of material by volume size without spillage.
Color coded welding material, which helps reduce the risk of misapplication, simplifies the set up and training process, and creates a simple visualization of correct welding material and size.
An electronic control unit that eliminates the need for starting material, which results in easy ignition.
Replaceable six or 15-foot control unit lead that increases flexibility in hard to reach areas.
Increased durability that leads to reduced maintenance needs and associated costs.
ERICO CADWELD PLUS connections offer all the benefits of conventional ERICO CADWELD connections:
Current carrying capacity equal to or greater than that of the conductor.
Withstand repeated fault currents without failing during operation.
Permanent, molecular bond that will not loosen or corrode, resulting in a connection with a lifetime equal to that of the rail installation.
Quality assurance inspection is easy and visual.
Minimal installation training
Exceeds requirements of railroad and transit properties around the world, as well as AREMA and IEEE recommendations.
Learn More About ERICO CADWELD PLUS
ERICO was created in 1903 as the Electric Railway Improvement Company and has been supplying rail welding equipment to railroads for more than a century. The name ERICO CADWELD has become synonymous with exothermic welding from the classroom to the job site.
Want to install ERICO CADWELD PLUS exothermically welded connections on your railway? Watch how simple the installation is in this product video. Or, download our free resource, Rail Solutions Guide, for even more benefits and details on ERICO CADWELD PLUS exothermically welded connections.
Image credit: Pixabay