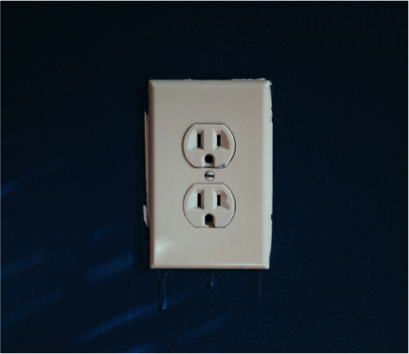 Electrical engineering and components of the industry's technology are getting smarter everyday, but implementation and installation of that technology is still up to those in the field. In this curated post, see a mix of both, including the following topics:
How MIT engineers are using machine learning to make a power outlet that gets smarter as it's used.
Why lightning protection is especially critical for wind turbines, and how to assess protection effectiveness.
The 14 most common reasons electrical services are red tagged.
MIT Engineers Build Smart Outlet Infused with AI
A team of engineers at the Massachusetts Technology Institute (MIT) is creating what they call a "smart power outlet." The smart technology attempts to fix the problem of today's arc-fault detectors. The MIT team believes existing arc-fault detectors, because they err on the side of being overly sensitive, trip for even harmless arc-faults.
The new smart power outlets can distinguish between benign arcs, which are harmless electrical spike caused by many common appliances, and dangerous arcs, which include sparking from faulty wiring that can lead to a fire.
The hardware collects electrical current data as the software, made up of machine learning technology, analyzes and learns. What makes machine learning unique is its ability to learn and become smarter. As part of the Internet of Things (IoT), each smart power outlet will communicate securely with one another and become better at recognizing the difference between a vacuum powering on and a serious electrical surge.
To learn more about the team's progress and the details of its artificially intelligent outlets, view the full article from MIT News.
Why You Need to Test Wind Turbine Lightning Protection
A recent study found that up to 80% of insurance claims involving wind turbine downtime were caused by lightning in some way. And for one U.S. commercial wind farm, it cost an extra $250,000 in the project's first year.
While all turbines are at risk to lightning strikes, those that are taller and rotate (as opposed to stationary) experience increased susceptibility to lightning-caused failures.
The first step to protecting the wind turbine is to build lightning protection directly into the turbine. Following installation, period tests should be conducted to assess performance and reliability. Wind turbines especially need regular testing because conductors can experience significant straining and fracturing as the blade flexes in the wind.
To learn about recommended testing instruments and other details, Windpower Engineering & Development has the full article.
Why Electrical Service Installations Get Red Tagged
All premise wiring systems powered by an electric utility have an electrical service. The electrical service components carry a significant amount of current, and the overcurrent protection is much higher than the ampacities of service conductors and terminals. Because of this, electrical inspectors are especially interested in the design and installation of the service.
When it comes to an electrical service, EC&M shows us the top 14 reasons they get red tagged:
No cover on the panelboard.
Missing or incomplete directory on the panelboard.
Meter enclosure is out of plumb.
Missing knockout closures.
Missing bonding connection on the water pipe.
Insufficient grounding.
Lack of corrosion inhibitor with aluminum wire.
Main bonding jumper is missing.
Improperly sized service.
Service wire is not sized properly.
Telephone or data wires are attached to the masthead.
Coupling in the masthead raceway is placed above the roof.
Inadequate ground clearance.
No arc fault breaks in the panelboard.
View the EC&M website for a full slideshow of the 14 red tagged situations and images of each.
Stay Current on Facility Electrical Protection News and Tips
With a mix of original content and curated posts like this one, subscribe to the blog to get more industry news, product information and practical electrical protection advice.
Image credit: Unsplash