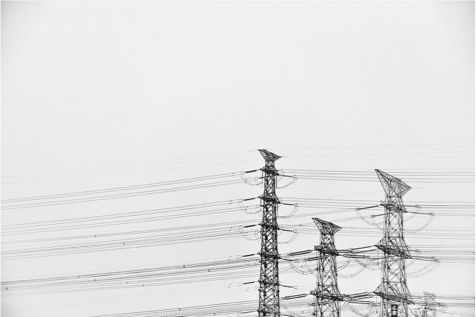 In this iteration of curated industry news, we highlight the work of a contractor in Florida who cost effectively solved a Florida Radio Group's failing grounding and bonding system.
Then, we overview how to classify a room according to the National Electrical Code's (NEC) hazardous locations article, and lastly present how three emerging technologies present safety issues for customers.
Cost Effective Upgrades Solved this Florida Radio Group's Grounding and Bonding Woes
Due to lightning-related problems at three radio stations in Trenton, Florida, the group's chief information officer (CIO) called in John West, Sr., principal of Power & Systems Innovations in Tampa, Florida. Upon inspection, the issue was related to inadequacies in grounding and bonding at the transmission site. IAEI Magazine explores the problems and solutions.
West's approach to installing a grounding system is to take advantage of the site's conditions and existing components to make the most cost-effective solution. General recommendations, along with a few highlights of the new telecommunications system, include:
Update the ground bond of the transmitter building and correcting other errors.
Since the building transmits FM signals, complete the existing bonding connections to all proper points for the waveguides and bank of electronics.
Replace two independent ground bars with a new, larger busbar and an old, inadequate ground bar with stranded copper.
Create a common ground by bonding all components with copper.
Install the ground rods where the soil can be kept wet, such as near the condensate line of an air conditioner unit or a downspout off the building.
Overall, the key is to customize the grounding and bonding solution to the characteristics and components of the facility in order to recognize the most value for the money spent.
View the detailed account of the facility's upgrades from IAEI Magazine.
What Is Classified as a Hazardous Location According to the 2017 NEC?
According to the 2017 NEC, a hazardous location is "an area where the possibility of fire or explosion exists because of flammable or combustible gases or vapors, combustible dusts, or easily ignitable fibers/flyings." Within the NEC for hazardous locations, there are more detailed classifications that instruct more modified or stringent requirements for safety.
In general, each room classified as a hazardous location involves quantities of something "sufficient to produce explosive or ignitable mixtures." What differs across the three classes is what substances are around, and the likelihood of explosion or ignition. Thus, the three classes are as follows:
"Class I locations are where flammable gases, flammable liquid produced vapors or combustible liquid produced vapors may be present in quantities sufficient to produce explosive or ignitable mixtures."
"Class II locations are those where combustible dust, rather than gases or liquids, may be suspended in the air or accumulate on electrical equipment in quantities sufficient to ignite or explode."
"Class III locations contain easily ignitable fibers or materials producing combustible flyings, but aren't likely to be suspended in the air in quantities sufficient to produce ignitable mixtures."
Within Class I and II locations, the following two divisions exist:
Division I applies to normal conditions, where the presence of flammable gas or the vapors or combustible dust are typically present or present frequently due to regular maintenance.
Division II applies to abnormal conditions, in which the flammable gas or vapors or the combustible dust are not regularly present, but may emerge in the event of abnormal operation.
Once the classification has been identified, various protection techniques and equipment are required for each. View the full brief from Mike Holt.
3 New Modern Technologies that Present Electrical Hazards
As new technologies are adopted in residential homes and commercial facilities, new electrical dangers are introduced. Electrical Contractor warns consumers of these risks, and also explores how electrical contractors (EC) can help create safe environments in the midst of new technologies.
Mobile device chargers are an emerging risk, each of which may be slightly different and used for a different laptop, smartphone, tablet or other device.
The similarity across chargers is that each has an alternating current (AC) side and a direct current (DC) side. If the cord becomes worn or frayed, the AC side can present a fire hazard. ECs should warn customers and recommend replacing the charging cables whenever damage occurs.
Internet of Things (IoT) devices comprise any device that connects to the Internet, such as smart TVs, phones, tablets, appliances and more—some thermometers and vacuum cleaners even qualify. In response to these devices becoming readily adopted, the U.S. Consumer Product Safety Commission (CPSC) held a hearing to discuss potential safety issues of IoT products. Before more is learned about the hazard potential, consumers should know not to plug in anything that draws too much current from a single power outlet. Other safety concerns are yet to be determined.
Streaming devices, many of which are illicit and unregulated, may present unknown safety issues. The best approach is to only purchase and use products that have been evaluated and tested as safe.
Electrical Contractor has the full story on safety issues and the role of ECs in educating customers on new technologies and safety issues.
Stay Current on Facility Electrical Protection News and Tips
Keep up with the regularly published content from our electrical engineers and other experts by subscribing to the blog. Expect more industry news, product information, as well as practical how-to posts related to facility electrical protection.