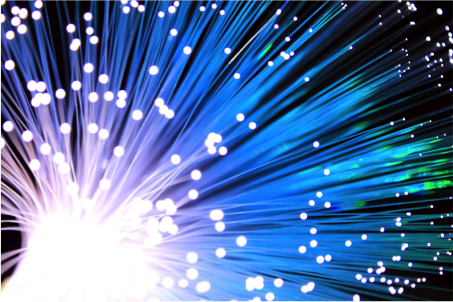 When it comes it to electrical safety, grounding and bonding are integral. Across various industries, applications and facility types, grounding and bonding requirements may be different.
In this edition of electrical engineering news and information, we overview how to ground and bond in the following situations:
Electric signs and outline lighting
Cabling in industrial factories and other facilities integrated with the Internet of Things (IoT)
High-end media centers (or any isolated environment)
How to Ground and Bond Electric Signs and Outline Lighting
Safe grounding for outline lighting, electric signs or skeleton lighting entails more than simply connecting the green power ground to the appropriate terminal. An article from EC&M iterates that it requires bonding all metal equipment from these systems to the equipment grounding conductor (EGC).
Article 250 of the 2017 National Electrical Code (NEC) covers EGC requirements:
To specify the EGC type to use, refer to section 250.118.
Once the rating of the overcurrent device protecting the circuit conductors supplying the system has been determined, section 250.122 provides the size.
Make the EGC connection according to section 250.130, using one of the methods specified in 250.8.
For more details on how the NEC specifies grounding and bonding for outline lighting and electric signs, read the full article on EC&M.
The Misunderstood Concept of Isolated Grounding
The author of this article, Mark C. Ode, provided a homeowner with the playbook for effectively grounding the high-end media room after he had received conflicting advice.
The audio company engineer had instructed the homeowner to install a "2/0 welding cable from the isolated equipment ground bar in the media room panel to two separated ground rods" located outside of the building. This 1980's concept had once been proposed in order to isolate high-frequency sensitive equipment from the normal grounding system. But, by creating an isolated ground without a path for fault current to return back to the source, it will not fully clear a fault in one of the circuits by tripping a breaker or blowing a fuse.
In 1990, NEC 250-21 (d) clarified this incorrect assumption by stating "the provisions of this section shall not be considered as permitting electronic equipment being operated on AC systems or branch circuits that are not grounded as required by this Article. Currents that introduce noise or data errors in electronic equipment shall not be considered the objectionable currents addressed in this section."
This means that entirely isolating the equipment grounding conductors from the electrical system using two separate ground rods has never been acceptable. To discover what ultimately was recommended and to read a more comprehensive overview of the situation, check out Electrical Contractor.
Grounding and Bonding Requirements for Cabling
IoT emergence means cabling systems are being installed where they were not in previous years. An interview conducted by Cabling Installation & Maintenance with Sam Rodriguez, a senior product manager at a cabinet and thermal-management solution provider, helps define grounding and bonding requirements for cabling in these environments.
When asked about the difference between cabling deployments in data centers compared to other environments, Rodriguez emphasized the control variances. Very few people have access to data centers, while cabinets in industrial environments are at a greater risk to accidents due to activity and related problems (e.g. water or puddling).
Additionally, grounding system planning is an inherent and integral piece of the data center planning. The same is not always true for other enclosures.
Enclosures can be considered "IT" enclosures or "industrial" enclosures. IT enclosures will typically come with a grounding kit, but industrial enclosures often do not. This increases the knowledge and education an industrial purchaser and installer will need to ensure correct grounding requirements are met.
As cabling becomes more widely deployed in new environments, new electrical risks emerge. Read the full article on the Cabling Installation & Maintenance to learn more.
Get More Grounding, Bonding and Electrical Information
Stay on top of new trends, advice and information by subscribing to the nVent ERICO blog. Our electrical engineering and product experts regularly publish new information, and also curate top resources with posts like this one.