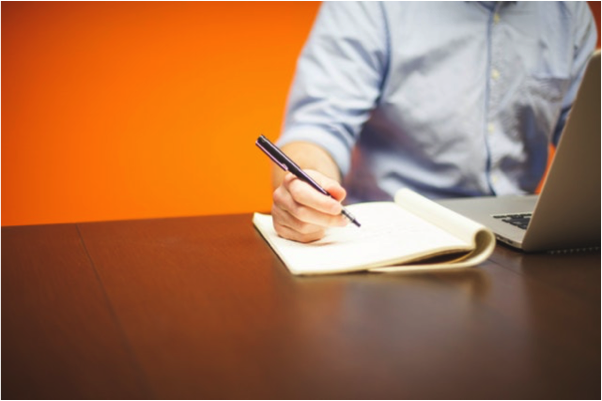 As an electrical engineer, you need to be informed.
At ERICO, our team strives to stay up on everything electrical engineering-related. Industry publications help us remain current on product advances and new industry standards, so we can best serve our customers and remain compliant.
What resources do you turn to in the electrical engineering field? While there are plenty out there to trust and know, check out the list below for 9 top resources electrical engineers need to bookmark.
9 Top Resources for Electrical Engineers
(Listed in alphabetical order.)
Digi-Key Electronics states that they have the "World's Largest Selection of Electronic Components Available for Immediate Shipment." Along with utilizing their massive components library, we refer to Digi-Key's articles and reference guides for relevant industry information and product guidelines.
Consider checking out Digi-Key's Reference Design Library or their engineering blog, TheCircuit.
Want more? Follow Digi-Key Electronics on Twitter at @DigiKey.
EC&M is an online resource for the electrical design, construction, operations and maintenance industries. With a mix of in-depth technical articles, market/construction forecasts, proprietary surveys and reports, and the latest news stories, EC&M provides a comprehensive look at what electrical engineers are most interested in.
Looking for resources on electrical or lightning safety? Start with EC&M articles like How to Improve Electrical Safety Compliance 40% and More or Lightning Protection system Basics.
Want more? Follow EC&M on Twitter at @ecmweb.
Electrical Marketing was created for executives of electrical product manufacturing, independent electrical manufacturing reps and electrical manufacturing distributors. As a top source of news and economic data for electrical products sales, turn to Electrical Marketing to see what's going on in the industry to help your own business run more profitably.
For those eager to see the business news for electrical industries, see Electrical Marketing's LiveWire or start with an article like Sunny Side Up: The electrical industry's economic indicators look strong for the rest of 2017.
Want more? Follow Electrical Marketing on Twitter at @electricalmktg.
EEWeb is an online community dedicated to informing electrical engineers with news articles, an open forum to ask and answer questions with industry peers, videos, free engineering tools and a family of industry specific magazines.
For interested engineers, start by exploring their magazine library or their free electrical engineer's toolbox.
Want more? Follow the EEWeb Community on Twitter at @EE_Web.
EE touts its in-depth articles as written by engineers, for engineers. If you're in the test engineering market, as an engineer, engineering manager or corporate manager, EE delivers technical information about test measurements and the quality of electronic product systems.
For interested engineers, start with The Future of Electronics Is Flexible or Engineering Data and the Economics of Semiconductor Manufacturing.
Want more? Follow EE on Twitter at @EE_Engineers.
IEEE is the world's largest technical professional organization devoted to engineering and applied sciences. Home to highly cited, publications, conferences, technology standards and professional and educational activities. Reference IEEE for blogs, podcasts, news stories, product features, videos and infographics.
Check out an article such as We Could Build an Artificial Brain Right Now from one of their publications, IEEE Spectrum. Or, see what's available in their extensive Standards Library.
Want more? Follow IEEE on Twitter at @IEEEorg.
Designed specifically for electric engineering professionals, In Compliance delivers the latest news, standards updates, technical explanations and guidance.
In Compliance provides an A-Z Standards Library and resource articles covering the Fundamentals.
Want more? Follow In Compliance Magazine on Twitter at @InComplianceMag.
Mouser is a worldwide-authorized dealer of semiconductors and electronic components for more than 600 manufacturers. Beyond distributing an extensive line of product, they offer vast information on applications and technologies, and services and tools.
Start with articles from the Mouser Blog, such as Design Patterns: An Intuitive Approach to Circuit Analysis or Mind Your R's and C's: A Look at Different Types of Resistors and Capacitors.
Want more? Follow Mouser Electronics on Twitter at @MouserElec.
The knowledge and resources available to the Massachusetts Institute of Technology (MIT) are at your fingertips with their online library. Search through books, research documents, journals and articles from publications across the globe related to everything from electrical engineering guides to lightning protection.
Start with the Guide for Electrical Engineers to get started.
Want more? Follow the MIT Libraries on Twitter at @MITLibraries.
Even More Resources for Electrical Engineers
Looking for even more resources for electrical engineers? Remember to subscribe to our blog for the latest product updates, success stories and industry trends.
Also, remember to register for a complimentary ERICO engineering training session. We hold half or full day seminars on these topics and more, for certification or expanding education, across the world. Click here to learn more about our engineering training.
Image credit: Pexels