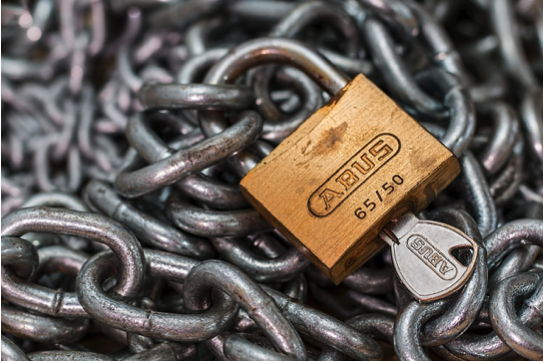 Copper theft is proving to be a global epidemic, costing the U.S. alone $1 billion in losses, according to a 2010 study by the U.S. Department of Energy. Furthermore, copper costs recently hit a one-year high, indicating that theft may be an ongoing issue.
Though, as the use of copper continues to expand, so does the threat of theft. Copper theft is an increasing problem globally due to a high cost return when taken to a scrapyard. Also, copper theft can be a simple task for thieves, as exposed wires and rods are easily accessible in public areas like subways, and can be easily cut.
The consequences of copper theft range from injury to electrocution to compromised electrical equipment. Copper theft is a growing epidemic across the world, and the number or reported incidents have tripled in the U.S. over the last five years.
Engineers can rest assured that their copper-dependent systems are safeguarded when they turn to products that actively prevent theft. Check out the list below of two products that help safeguard lives and investments from the threat of copper theft.
ERICO CU-BOND Composite Cables
ERICO CU-BOND Composite Cables are ideal for areas where exposed grounding applications may encourage copper theft. The cable is a bare concentric stranded conductor that is made up of tinned copper steel, which protects the inner copper stranding.
ERICO CU-BOND Composite Cables are comprised of outer steel materials, which deter theft since the appearance of copper is not seen. Plus, the outer stranding is magnetic, which generally helps keep copper thieves away.
ERICO CU-Bond Composite Cables have these unique features:
Outer strands made of tinned copper bonded steel.
Inner tinned copper stranding for superior corrosion resistance.
Viable for direct burial applications.
More flexible than copper-clad steel conductors.
The ERICO CU-BOND Composite Cables are made for transmission towers or distribution poles, as well as a wide-range of above or below grade grounding applications. Read more about ERICO CU-BOND Composite cables here.
Theft Deterrent Ground Assembly
Copper thieves tend to target ground bars, conductors and cables, which can lead to equipment damage and asset downtime. When it comes to telecommunication grounding systems, ERICO's Theft Deterrent Ground Assembly (TDSGA) is a viable alternative to copper bus bars. The TDSGA can be used at transmission line grounding locations or in place of bus bars on the cable entry ports.
A TDSGA pole is mounted on a standard ice bridge, and eliminates the need for a solid copper bus bar and down lead. Furthermore, the ground ring is concealed below the grade, minimizing the target of copper theft.
ERICO's TDSGA boasts these features:
Cost-effective alternative to copper bus bars in a grounding system.
Minimized exposed copper.
Minimized voltage potential differences at the tower.
To learn more about the TDSGA, click here.
Alternative Safeguarding Options
Besides these products, there are other protection methods you can follow to safeguard your copper. Those include:
Expand security at your facility.
Mark cables to help capture thieves when they attempt to sell the copper.
Install an alarm system that alerts you when theft occurs.
Want more information on protecting your investment, facility and workforce from copper theft? Download our whitepaper, Combatting Copper Theft, to learn more.
Image credit: Pixabay, CC0 Public Domain