Updating and equipping the power grid and existing infrastructure to handle disruptions and avoid outages is a key issue all utilities are facing and will continue to face as the grid modernizes.
With the passing of the $2.3 billion program to modernize and harden the American power grid against weather and disasters, as part of the Infrastructure Investment and Jobs Act, there is an opportunity for utilities to apply for grant money to update equipment. The building a better grid initiative was created to upgrade and expand the United States electric transmission and distribution grid to support resilience, reliability, and decarbonization. nVent ERICO can assist the goal of this to build a better grid and reduce the risks of interruptions or damage due to extreme weather and and related occurrances.
A quote from Secretary of Energy, Jennifer Granhold, outlines the need for these investments.
"There is no question that a modernized grid is the linchpin to President Biden's goal of a nation powered by reliable, renewable clean energy. The President's Bipartisan Infrastructure Law grid investments will help provide the American people with resilient electricity generation regardless of a lightning strike or an extreme weather event."
According to the DOE, these investments will help in the face of increased natural volatility — power outages from severe weather have doubled over the past 20 years, and both the frequency and length of power failures are at their highest points since reliability tracking began. nVent ERICO electrical protection solutions improve grid resiliency with a reliable, safe, long-term solution, providing protection for critical utility assets.
What can you do today to upgrade and secure the power grid?
nVent ERICO Grounding and Bonding Solutions, nVent ERICO Lightning Protection Solutions and nVent ERICO Surge Protective Devices create a complete protective solution that:
Provide critical protection for valuable assets
Meet industry standards
Wide range of high-quality products
Long-term reliability
Keep people and utilities safe
nVent ERICO designs safe, reliable, quality solutions to meet your needs for hardening the grid.
nVent ERICO has established a legacy of industry collaboration and new product innovation through our investment in in-house engineering resources.
With more than 100 years of industry experience, including research, testing and product manufacturing, nVent ERICO employs an engineered approach when working with customers on electrical protection applications, ranging from small installations to multi-billion dollar, turnkey projects anywhere in the world. Our team of design and engineering specialists is here to help you build a reliable, comprehensive electrical grounding system. From the ground, up.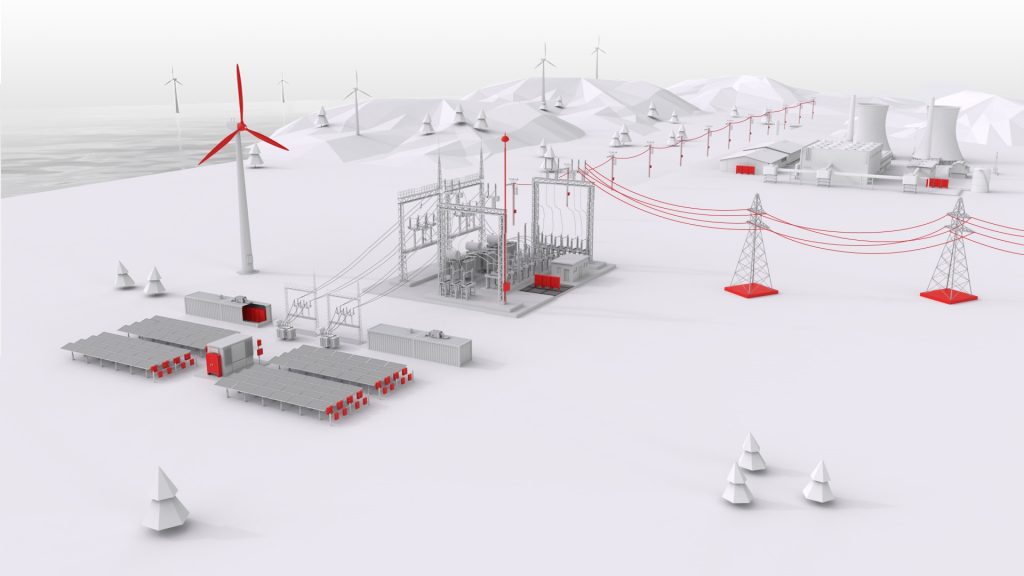 See the full suite of nVent utility products in the virtual utility environment.
GO NOW
nVent ERICO Product Offering
nVent ERICO Grounding and Bonding Solutions
-Ground Rods, Ground Mats and Mesh, Theft-Deterrent Conductors, Grounding Busbars, Grounding for Fences and Gates, nVent ERICO Cadweld Plus Exothermic Welding Systems, Mechanical Connectors, Ground Enhancement Material (Backfill)
nVent ERICO Lightning Protection Solutions
-System 3000 (Collection Volume Method), System 2000 (Conventional), System 1000 (Early Streamer Emission (ESE)), nVent ERICO Isolated Downconductors ISOnV
nVent ERICO Surge Protective Devices
-DT1, EDT2, SES 80, TSF, TDX
nVent ERIFLEX Power Conductors
-FleXbus, Flexibar, ISBS Advanced, Power Block, Distribution Blocks, Grounding Braids, Grounding Busbars, Grounding and Neutral Bars, CABS, Insulators
If you want to learn more about nVent engineering design services or need support around the Infrastructure Investment and Jobs Act grant process, our team is here. Work with nVent ERICO to build a better, more secure power grid today!
Visit the site below to download the nVent Utility Brochure or contact an nVent ERICO team member to learn more about building a better, more secure power grid.
GO NOW