There are several benefits to using an nVent LENTON Taper Threaded System over traditional parallel threaded systems in product performance, fabrication advantages and more efficient field installation.
Fabrication
Fabrication of parallel threaded systems seems simple in theory, but in practice is highly variable and prone to error. Inconsistent thread lengths, eccentricity of the thread cross section and variance in rebar deformation shapes can lead to installation and performance issues. A thread defect at a single point along the thread during or after fabrication can render the bar unusable. In contrast, nVent LENTON taper threading equipment produces consistent, high-quality bar ends with minimal changeover and maintenance time. The nVent LENTON machine maintains a consistent thread length using automation, and the conical thread shape is more consistent as it overcomes variation in rebar shape, and minor dings to the thread before installation. Quality is an important factor to any job being done well, and can be checked easily with nVent LENTON field gauges.
A key benefit of using nVent LENTON Taper Threaded Systems is the relationship and customer support. Portable threading equipment is provided by nVent at your location, and the equipment maintenance is supported by experienced nVent LENTON service technicians with high quality replacement parts. nVent LENTON is a reputed brand with product and manufacturer approvals and certifications worldwide including CARES, IAPMO, DCL, DIBt, AFCAB and more, promising the highest quality product experience.
Save the headache of bulky threaded machines that are prone to error, spare parts that have to purchased and installed by your team frequently, and products not living up to the standards and approvals that are needed.
Field Installation
When considering installation methods and benefits of the nVent LENTON Taper Threaded Systems, there are a few standout areas.
Thread is fully engaged in four to five rotations of the coupler.
Taper thread is self-aligning and resistant to cross-threading.
Slim coupler profile means splice staggering is not required.
No lock nut needed for non-positional application.
The axial load capacity of a taper thread is unaffected by over-torqueing.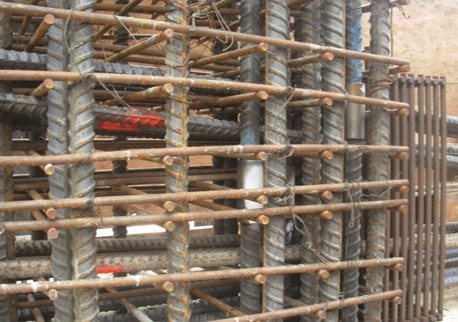 Staying on schedule on a jobsite is important and the self-aligning nVent LENTON tapered thread reduces scaffolding needs and fixing time. Plus, nVent LENTON couplers help reduce labor costs as coupler assembly can be performed in the field by a single worker verses other methods which need two workers. An on-site installation quality inspection can easily take place with a calibrated torque wrench, instead of relying on tightening by hand which can compromise performance and safety.
Product Performance  
Ultimately, when choosing which threaded system to use for your project, product performance and quality is key. An important benefit of the nVent LENTON Taper Threaded Systems is that there is no slip in tension or compression, unlike competitors.
Slip is defined as the permanent elongation in a splice after loading elastically up to 60 to 70% of specified yield strength of the rebar. A high slip value leads to a high probability of cracking in concrete near the splice under normal loading conditions. A small slip value provides protection against concrete cracking.
Additionally, the conical thread shape utilizes more of the rebar and coupler cross-section, creating a uniform load distribution and maximizing efficiency. When using parallel threaded systems, the cylindrical thread shape only utilizes the outer layer of rebar material, called skin effect, and leads to inefficient load transfer and stress concentration.

nVent LENTON's product allows high plastic deformation before failure, which means better absorption of fracture energy in catastrophic events. This ensures that the load is more uniformly distributed, and failure is gradual as opposed to sudden, providing more time for occupants to react and reach safety.
Have additional questions about why an nVent LENTON Taper Threaded System is the best choice for your concrete jobs? Contact our nVent LENTON sales representatives today.