nVent LENTON strives for excellence in reinforced concrete construction with industry-leading products, outstanding service capacity and a seasoned team of industry professionals helping to provide solutions worldwide.
In early 2021, Italy's Technical Central Service (Servizio Tecnico Centrale) has approved nVent LENTON taper threaded couplers for use in construction following NTC 2018 requirements, specifically Italian product codes UNI 11240-1:2018 and UNI 11240-2:2018.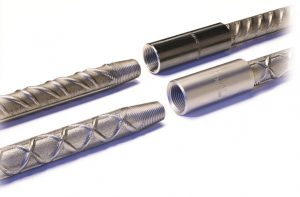 These are the first rebar mechanical splicing systems to receive this type of approval for use in concrete construction of all types and with considerations for static and seismic load conditions.
The Importance of Product Approvals
Product testing and approvals by the relevant governing authorities ensures that products used in construction applications meet the performance requirements for use in the structures. In Italy, these codes and the agencies issuing the product approval exist to ensure that all structures are built with products and techniques that ensure they remain fit for purpose and safe throughout their all life.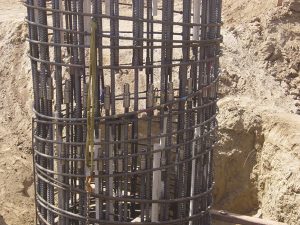 According to the "D.M. 17 gennaio 2018 Approvazione delle nuove Norme Tecniche per le Costruzioni"  (also known as NTC 2018) and, in particular, §11.1, §11.3.2.9, any rebar mechanical splice used in Italy shall hold a product approval issued by the competent Italian authorities and, among others, compliant with the requirements of the Italian product codes UNI 11240-1:2018 and UNI 11240-2:2018 (relating to mechanical splicing and anchorage systems for concrete reinforcement steel bars).
NTC 2018, § 4.1.6.1.4 formally confirms that rebar mechanical splices qualified as per § 11.3.2.9 can be used in accordance with the Italian code. This official qualification is mandatory to comply with Italian code.
Servizio Tecnico Centrale (STC) is the governing body of the Italian Ministry of Infrastructure and sustainable mobility that has the responsibility of reviewing and evaluating product compliance to UNI 11240-1:2018 and UNI 11240-2:2018.
In this case, STC has reviewed and approved that nVent LENTON A12N, P13LN and P14LN position couplers, in a range of sizes, are compliant with the requirements of the Italian product codes UNI 11240-1:2018 and UNI 11240-2:2018.
Why This Matters for…
Specifying Engineers
Engineers can be assured that when specifying rebar reinforcement in your next project, nVent LENTON rebar couplers meet the requirements of the Italian code (including the seismic requirements) and that they can safely be used in the many cases where rebar overlapping is not offering an optimum solution or simply cannot be considered.
Project Owners, General Contractors, Fabricators and Distributors
Project owners, contractors, fabricators and distributors can now qualify or use quality, approved rebar mechanical splicing systems compliant with the Italian code.
nVent LENTON Where and When You Need It
Wherever your project is, or whatever performance it demands, nVent LENTON is your proven expert for mechanical connections with supply and manufacturing locations throughout the globe for better support. Our dedicated teams of application engineers, technical support and localized sales representatives are always up-to-date on the latest codes and standards to help provide the best solution, technical support or equipment needed for your project.
Approved Taper Threaded Couplers
Click the links below to learn more about nVent LENTON approved standard (A12N) and position (P13LN and P14LN) couplers:
Visit our resource page to see all the available information about the Technical Central Service (Servizio Tecnico Centrale) approvals.
Or learn more about why taper threaded rebar splicing systems are best in reinforced concrete by downloading the brochure.