CHALLENGE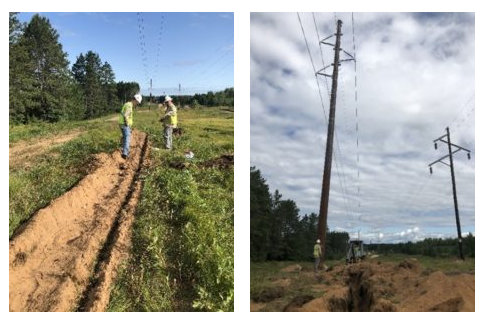 Existing transmission lines from the 1960's needed to be replaced in a "sugar sand" soil. The customer needed an efficient-to-install, theft-deterrent grounding solution that would achieve desired ground resistance of 40 ohms. Due to the soil condition, ground rods could not be 25 to 40 feet without hitting solid rock, and therefore the depth of ground rods was a distinct challenge to this application.
SOLUTION
nVent ERICO's engineering team designed a solution that included a series of trenches used to install grounding conductor using nVent ERICO Quickfill, nVent ERICO Ground Enhancement Material (GEM) and plain backfill as a control. Then, a series of nVent ERICO ground rods were coupled together for depth, and connected to the anti-theft nVent ERICO Cu-Bond Round Conductor using nVent ERICO Hammerlock Ground Clamps.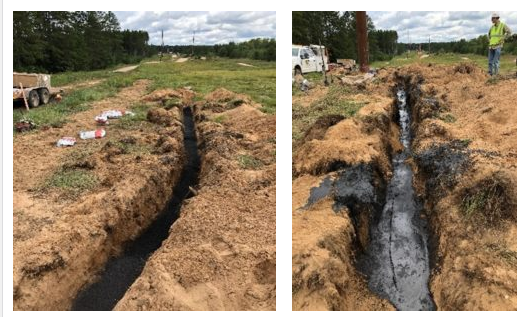 BENEFITS
The engineering and product management teams worked to create a custom solution for the customer meeting their requirements for ground resistance with an efficient installation method and reliable product solution to ground the towers. One-on-one support and collaboration was provided with nVent ERICO subject matter experts to define the tailored solution.