Hands down, the skilled labor shortage has been the most talked about subject in the construction industry over the past five years. The causes and rising costs have been covered extensively in the media, at trade shows and by companies. Yet, the problem isn't going away.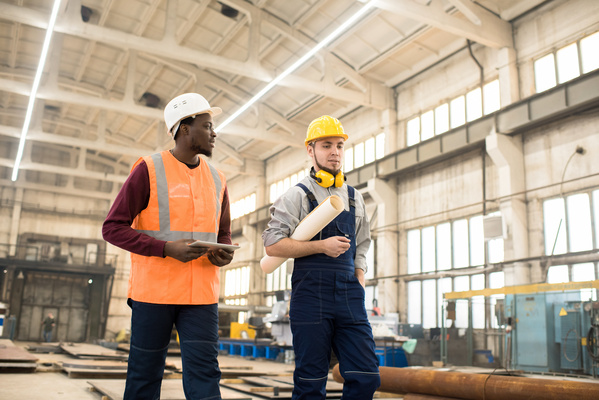 The Associated General Contractors of America (AGC) just released its 2019 Construction Outlook Survey results and 77 percent of its respondents said they plan to increase headcount this year and 78 percent say they are having a hard time filling some or all positions.
Most sources refer to the labor shortage as the new norm in construction. So, what is the industry doing to adapt?
Here are the top ways construction companies are fighting back:
Training existing workforce. According to this article on ForConstructionPros.com, contractors who are the most successful today are investing in their existing employees. By putting time and resources into education, they are seeing rewards in improved safety, employee retention and improved productivity. In short, they are getting more from their teams. The AGC survey supports this point with 63 percent of construction companies surveyed increasing their training and development efforts this year.
Adopting technology. Building Information Modelling (BIM) has been in use for years, but the depths of its capabilities to increase collaboration and reduce overhead costs has grown – and is working to the benefit of many construction companies during the labor shortage. According to the AGC survey, 32 percent of respondents have increased use of labor-saving technologies, including BIM. But, surprisingly, 28 percent have also increased use of even higher-tech equipment, such as drones, robots and 3D printers. (Explore more about how these technologies are contributing to projects and job sites in this recent article in Construction World).
Updating recruiting methods and increasing pay. The AGC survey says that 59 percent of companies have increased base pay for its employees in an effort to attract and retain talent in the competitive market. Many have also turned to recruiting via social media, targeting the next generation of construction employees – an approach that has proven successful because technology is second nature to this group, and they have a fresh approach to old challenges. Read more about this trend in the HardHatChat article, Why Young Hires are Good Business for General Contractors.
It seems that the commercial construction industry is working hard to catch up when it comes to employee engagement, training and technology. They must get creative to combat the current labor shortage and set themselves up for future success. But they can't do it alone. That's why organizations, such as AGC, are advocating for bills at the federal and state levels that will be beneficial to the industry. And they are encouraging other stakeholders and organizations to get involved.
Contractors should look to the supplier to help, too. There might be better, more efficient methods of accomplishing the same task. At nVent CADDY, our technologies are known to help save time and provide simplified installation, even for novice construction workers. We're also advocates for using prefabrication as a means to reduce on-site construction costs.
Stay on top of new trends and industry information by subscribing to the nVent CADDY blog. Our experts regularly publish new information, and also curate top resources with posts like this one.