"The instant communication we all need is possible because of something we can't see: a stable network connection"
How a telecommunications provider delivers the reliable network its customers need
Have you ever missed an important call or text because of a poor network connection? A call drops, an email gets stuck in an outbox, someone misses a "change of plans" text. People shout "no bars" as they scramble to find better reception or another way to communicate.
The stakes are even higher for first responders, who rely on the same type of communications to save time while keeping us all safe. They can do their best work when they can send and receive critical information on the go, without interruption.
---
Keeping the Connection Stable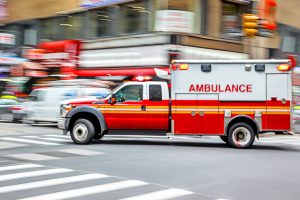 The instant communication we all need is possible because of something we can't see: a stable network connection. Severe weather and natural disasters can disrupt connections. To prevent disruptions, telecommunications providers use rugged, specialized equipment.
A global telecommunications provider needed to improve protection for equipment that transmits radio signals for emergency services, like police, first responders, fire fighters and government agencies.  In cases of earthquakes, fires or other emergency scenarios, the company needed its radio and Long Term Evolution (LTE) wireless communication equipment to continue to function without interruption. Even small shifts in the atmosphere can lead to broken signals and disrupted communication. The provider needed customized cabinets to house all of its equipment components. The cabinets would need electrical integration between units. The solution would also need to have seismic capabilities to protect the equipment during an earthquake.
---
Complete, Custom Solution to Keep Things Running Smoothly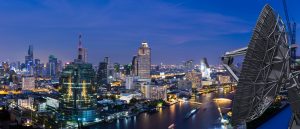 Since seismic protection was critical, the nVent SCHROFF team recommended Varistar Cabinets. The cabinets are flexible because of a heavy-duty frame and provide outstanding shock and vibration stability, shielding against high frequency interference. Varistar Cabinets are rated for resistance up to Bellcore Zone 4 according to Network Equipment Building Standard GR-63-CORE, which covers most active earthquake areas in North America. Varistar Cabinets can also withstand extreme temperature environments and to help meet a telecommunications provider's safety standards.
The nVent SCHROFF team's support didn't stop with recommending the right cabinets. They also helped the customer develop customized solutions to optimize performance. They designed a dedicated chassis that helped to hold the high equipment payload and connect multiple units for a seamless final product. To provide optimal airflow throughout the cabinet, they created a customer-specific housing for multiple circuit boards, also known as a card cage, for heavy electronic components.
---
Keeping You Safe Without Interruption

"By working closely with our customer, we were able to design a cabinet and chassis specifically for their needs so in turn, they can serve their customers and our communities," said Michael Keller, nVent Senior Program Manager.
Today the network provider's customers continue to have reliable service because of something they can't see: a network connection. They send texts and emails, and talk on the phone. First responders exchange time-saving messages when minutes count.  But now, everyone's service is better because of something else they can't see: a customized solution that better protects the network when earthquakes strike.