Olivier H., Lean Manager, France
"I learned lean not from books, but on the shop floor, in practice."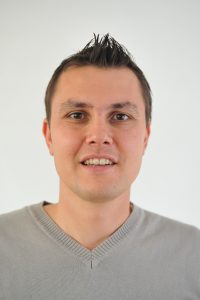 Olivier began his engineering career as an apprentice in 2004. He values all the opportunities he's had to participate in lean manufacturing events and learn from other leaders.
"I learned lean not from books, but on the shop floor, in practice," he says.
Olivier and his team regularly present their best practices to global audiences, including their recent project: paperless plant.
Among many improvements, the team has worked to reduce process waste, improve screen displays and make workstations more ergonomic.
Oliver is proud their work is setting standards for the industry. "A lot of companies are coming here to see how we make our assembly cells," he says. He considers the cells' collaborative robotics to be the future of the industry.