Michael M., Sales Manager, Germany
"I like the cross-cultural aspect of my job, and I like to develop things with people."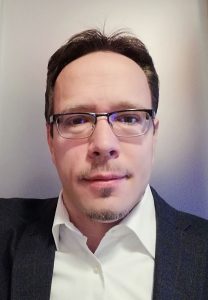 Michael thrives on variety.
He's learned about many different aspects of the nVent business as an application engineer, sales engineer, business development engineer and in his work on proposals and estimates.
"It's a very rich job," he said. "You never stop learning."
In his current sales management role with nVent's Thermal Management segment, no two days are ever the same. He travels often to meet with his team, prospects and customers, and he enjoys collaborating with business development and marketing communications colleagues to follow up on proposals.
"I like the cross-cultural aspect of my job, and I like to develop things with people," he says.
What's a good day at work for Michael? "Winning a sale, knowing you've done your best to satisfy the customer and seeing the people on your team grow and develop."