nVent CADDY's prefab solution is simply here to make your life easier. A benefit of going with a prefabricated electrical fastener options isn't just in on-site labor savings, but can eliminate problems before they begin. Prefab solutions significantly reduce scrap and rework costs, while reducing or eliminating pre-construction costs, excess inventory of components and sourcing related issues of spot buying and partial shipments.
nVent CADDY's Prefab solutions have the added bonus of a dedicated team – with more than 100 years of experience in the electrician trades – to walk through the project design and then the installation process with you. nVent CADDY ensures that when products are received on the jobsite, there's no confusion or product missing. It's a seven step design process, that nVent CADDY works through closely with customers, and can be mimicked on every prefab job from small to large.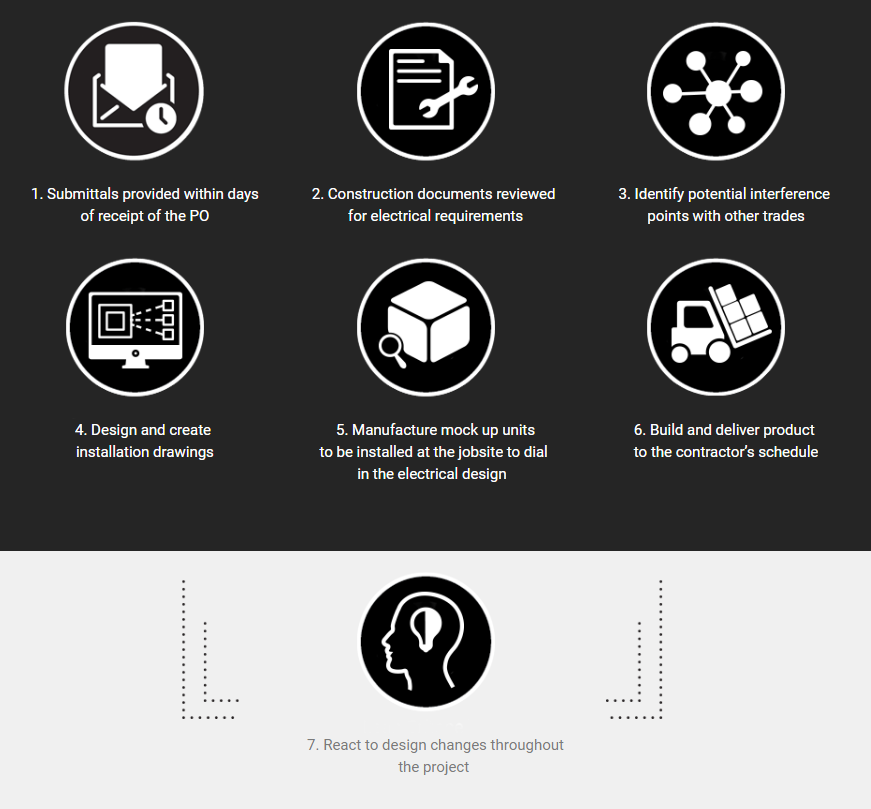 From specifications and project drawings to review of construction documents for electrical requirements, the process aims to take any of the guessing out of the final product. nVent CADDY's process even takes the time to identify potential interference with other trades on the jobsite to avoid conflict. Designing and creating installation drawings, then reacting as the project proceeds allows for foreman, project managers and installers to worry about other issues, not design work.
Once the design process is complete, it's an easy four steps for the installers.
Perform the layout using the provided installation drawings and stickers
Mount the assemblies
Pull the cable
Do the make up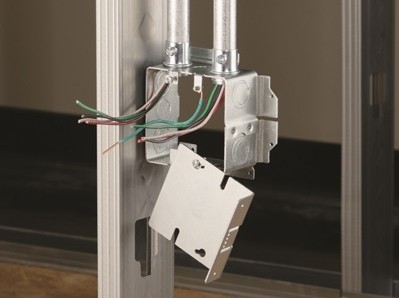 Product features like the proprietary open back box (pictured above) for easy installation make it easy for the final inspection as well.
Want to know more about the products and people behind nVent CADDY Prefab Solutions? Check out our prefab website or contact us today!