"Away Mode" allows you to set your nVent NUHEAT Signature thermostat(s) to 41 degrees F (5 degrees C) indefinately, ensuring your system will only heat in the event of near-freezing temperatures. In order to use this feature, you will need to create a Thermostat Group.
1. Log in to www.mynuheat.com and click on "Edit Groups" in the upper-right corner of the home screen.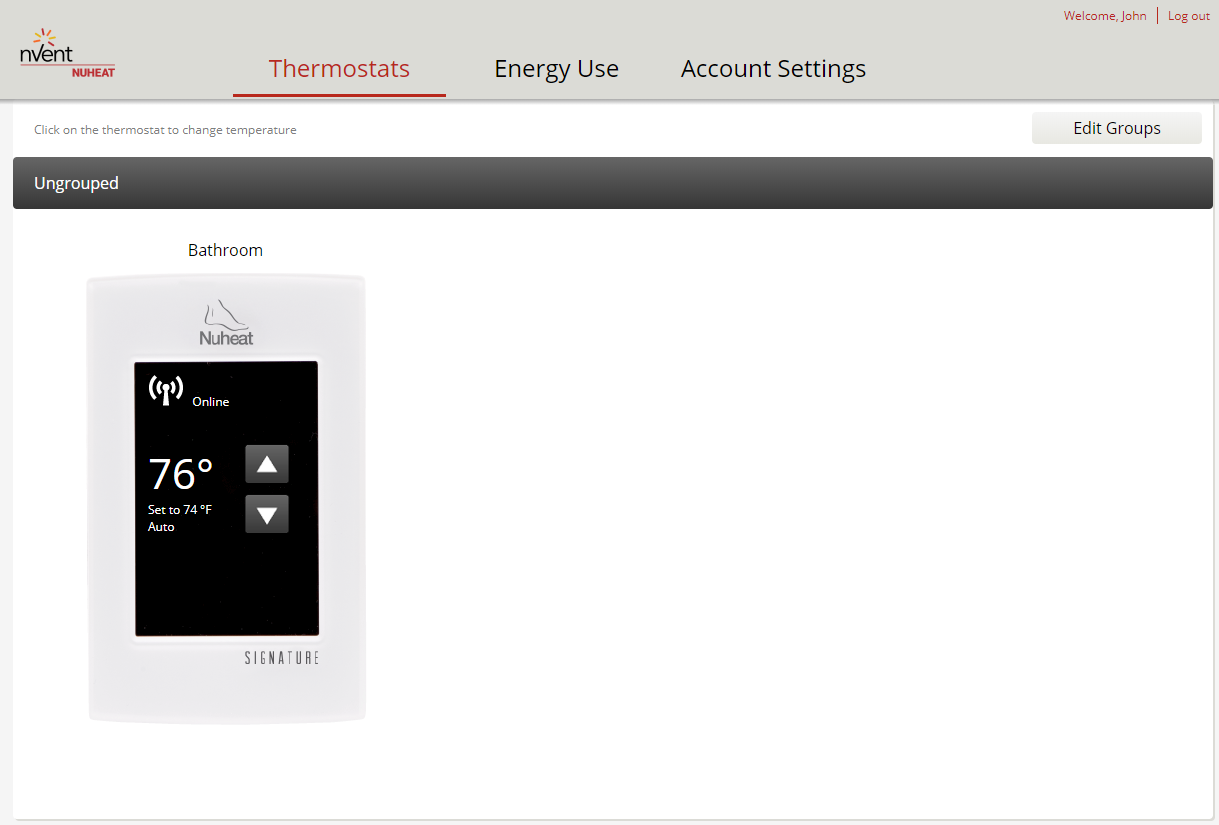 Account home screen on mynuheat.com
2. Click on "New Group" to create a group.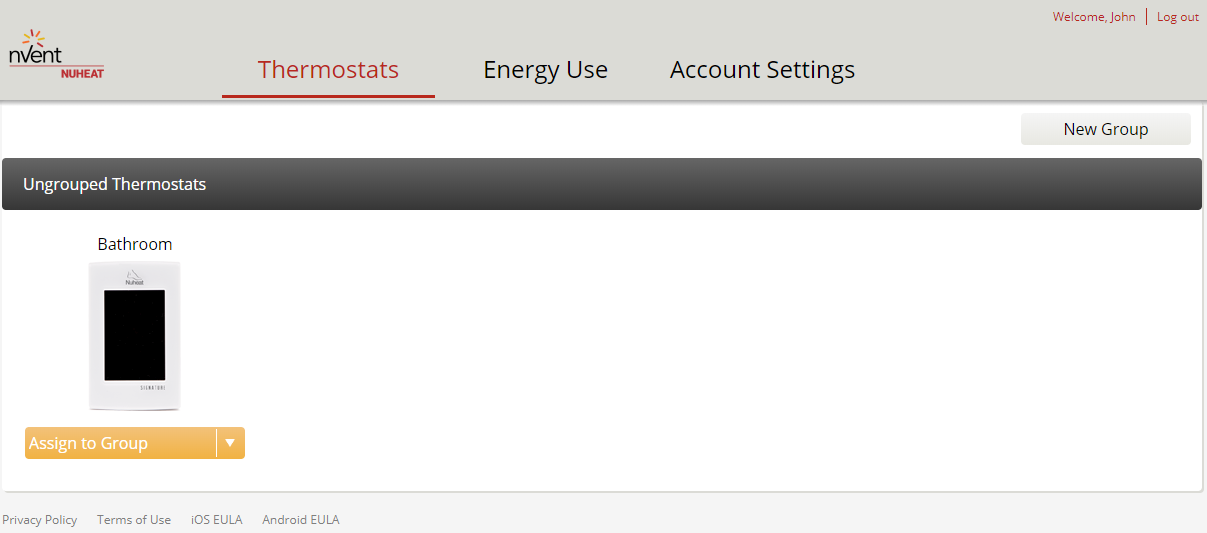 Group creation screen on mynuheat.com
3. Enter the group name in the blank field (for example: Home, Cabin, Chalet, etc.) and click on "Save Name".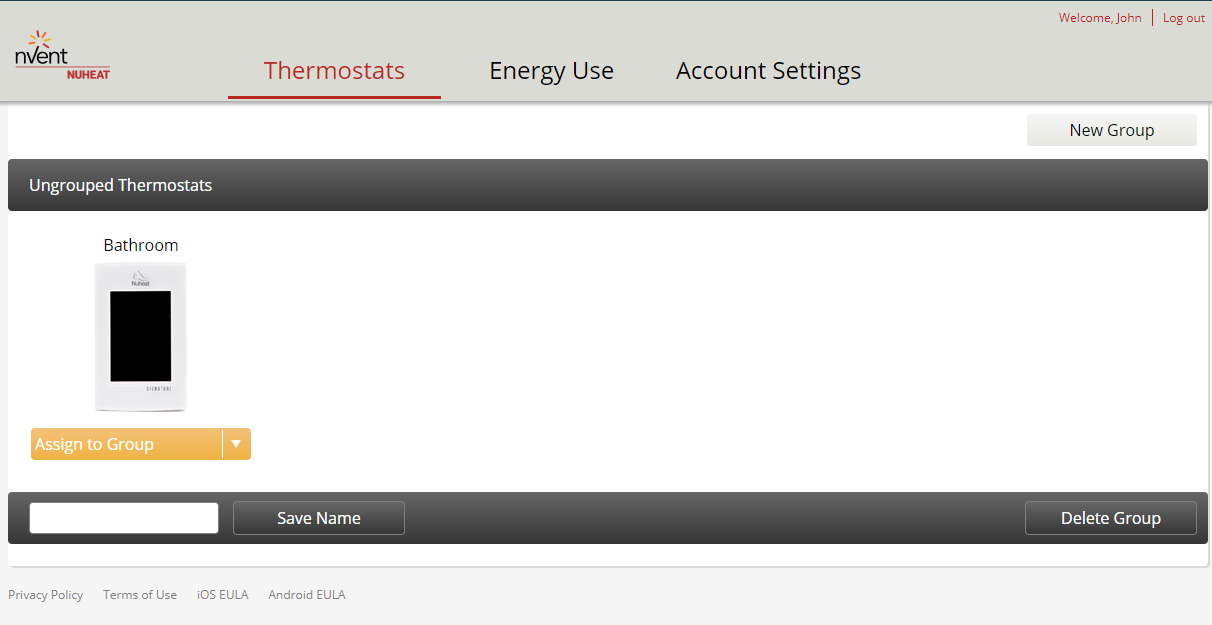 Grouping naming screen on mynuheat.com
4. Click on"Assign to Group" for each thermostat that you want to add to the group. You will see the group you have created in the drop-down menu. Select it from the list and repeat as needed.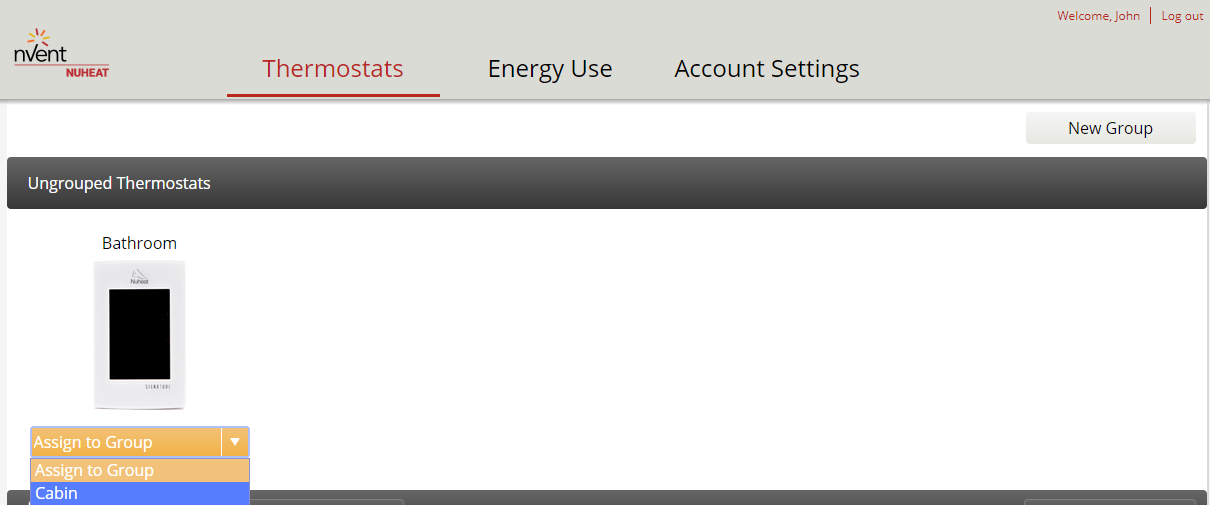 Group selection screens on mynuheat.com
5. Click on "Thermostats" to return to the home screen.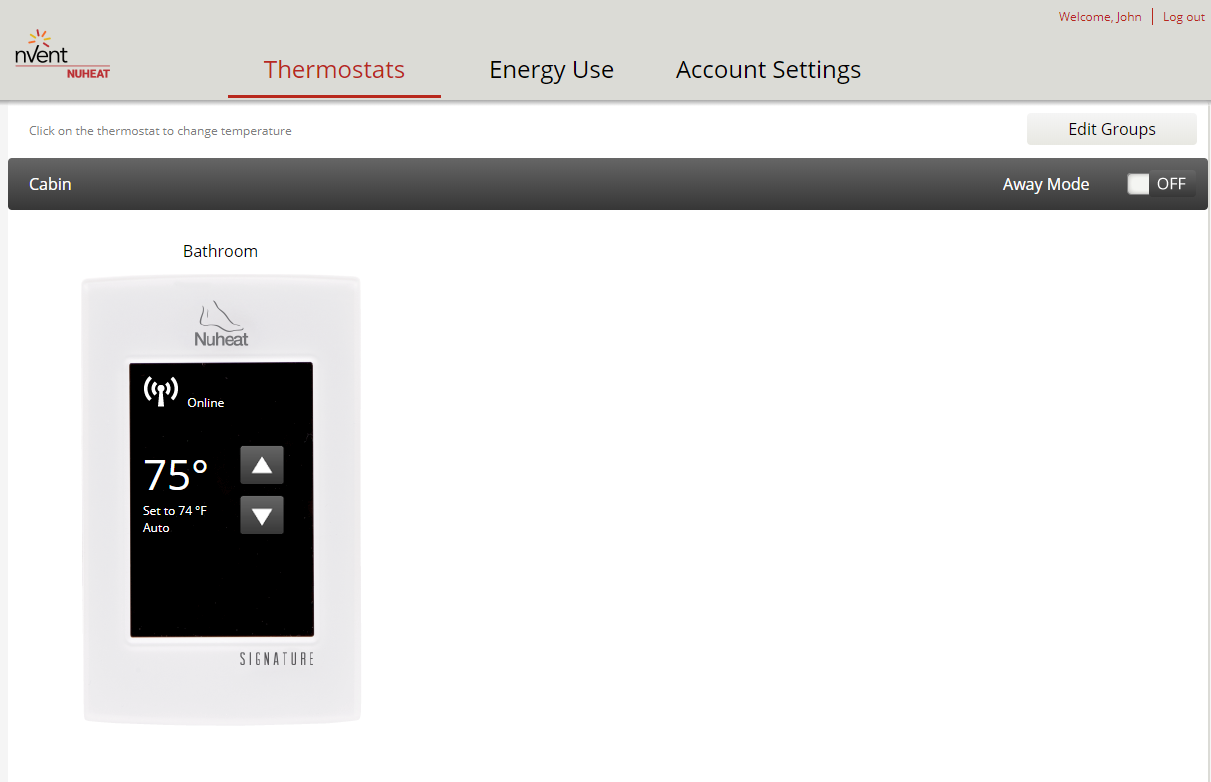 6. Click on the "Away Mode" button for the group in order to set all thermostat in this group to 41 degrees F (5 degrees C) indefinitely. If the word "ON" in red letters is visible, away mode is active and the floor will not heat unless the temperature dips below 41 degrees F (5 degrees C).
Select the button again to deactivate Away Mode and return to normal operation.