With the current commercial construction market in flux, it's even more important today to consider how to increase productivity on the construction site (and off!) to keep projects on-time and on-budget. There are several ways to do this including planning, scheduling and picking products and materials that will make the installation quicker and easier in the long-run.
Commercial Construction Trends
As we've discussed in other posts, there are a few trends – and concerns – for commercial contractors including:
A rise in off-site construction to speed up on-site work
Tight project budgets and schedule contributing to how work is done
Labor force shifts
New trends in digitalization and technology have contributed to the trends above, but at the end of the day, products that are innovative, easy-to-install and reliable are very important. An important consideration for manufacturers, like nVent, is availability of products when needed by the contractor and installer.
nVent CADDY Products are Safe, Fast and Easy
nVent CADDY products are created with the end-user in mind, and are safe, fast and easy to install once on the job site. nVent CADDY's team use feedback from customers, and keep their challenges in mind to develop products that help to solve for the most daunting obstacles including building code requirements, project challenges, environmental factors like seismic events, fire safety and critical equipment protection.
Some of the important market trends nVent CADDY's products address include:
Prefab and modular construction
Accelerated project timelines
Increased safety focus
Skilled labor shortages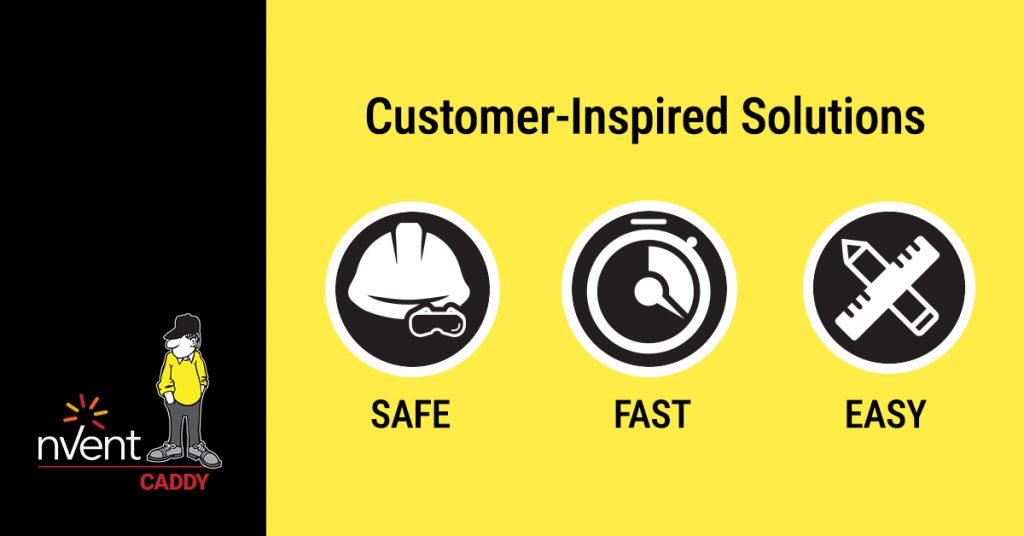 Safe
Many injuries on the job site are the result of falls. nVent CADDY products are designed to move a significant amount of the work previously completed on lifts and ladders to ground level, greatly reducing the risk of injury.
Fast
Every part of an nVent CADDY product is meticulously designed to reduce the amount of total installation time. This is done by making the product install quicker than its traditional counterpart as well as creating products that make it easy to prefabricate complex assemblies on the ground or offsite.
Easy
nVent CADDY products are designed to incorporate features that make installation easier,  and are designed to have fewer parts, secure hardware and require fewer tools. The benefits of individual products are multiplied when used together as a system solution.
How Do These Products Help Me Stay On Track?
Productivity
With limited time on the job site, productivity to get the job done in time is important. nVent CADDY fasteners are design to install without extra hardware – in fact, many fasteners are designed to "snap-in" and line up with knock outs to eliminate the need for offset bending of conduit. Many times, these fasteners can be installed with tool-free features, saving the time of finding the correct tool, switching as the install happens, etc.
Continuous Innovation
The nVent CADDY team of engineers has years of experience in end-user application and installation expertise, and these products are designed to limit rework after installation and meet jobsite deadlines using innovative nVent CADDY products.
Quality Standards
nVent CADDY's spring steel is manufactured all in the same plant, step-by-step, insuring consistent and superior quality. nVent CADDY products meet several known standards including UL Listing, FM Approval and more. The majority of these products are made in Solon, Ohio – and nVent CADDY has a large global footprint with manufacturing facilities in the Netherlands, France and other regional hubs. Overall quality is a benefit when considering nVent CADDY over other products on the market.
What Products Can Help Me?
In-Wall Products
Several nVent CADDY In-Wall electrical products are created with ease of install and flexibility in mind. Some benefits of products like the nVent CADDY Heavy Duty Telescoping Box Bracket, nVent CADDY Spanner Bar and nVent CADDY Panel Bracket give users versatility in the field, mitigate rework through improved rigidity of the product, plus they can be used on prefabricated projects. These in-wall products can also reduce or eliminate tools for installation.
Strut Racks
Two highlights for strut rack installation include nVent CADDY's Rod Lock product and the nVent CADDY Telescoping Strut Replacement (TSR).
Rod Lock
The rod lock technology allows for prefabrication off-site or on the ground for a safer installation.
Push-to-install technology
No deburring threaded rod
Simpler to level installations
TSR
The TSR is an innovative alternative to using strut based trapeze to support cable tray, conduit or pipe. The bracket telescopes to the desired length eliminating the need for handling long lengths of strut that need to be cut.
nVent CADDY Prefab Solutions
One of the biggest benefits of an nVent CADDY product solution is not only the ability to prefabricate a portion of the job, but to work with nVent CADDY Prefab Solutions to easily develop a full make-up of a project prior.
Design and manufacture branch wiring systems
Deliver direct to the job site, as needed
UL listed, including the system as a whole
Experienced project engineer assigned to each project
In business over 10 years and completed well over 600 projects
Reduce Labor Cost – Improve Material Management – Schedule Compliance
Learn more about the nVent CADDY patented open back box, adjustable mud ring option and more at prefab.nvent.com.
nVent CADDY Datacom Solutions
nVent CADDY Datacom Solutions offer a flexibility of application – including an array of fastener configurations from single cable to full basket tray supports. A few other benefits include:
Protect data cable and installation integrity (meets all the global codes requirements for bend radius)
Supports PoE applications with a wide range of non-continuous support configurations
Facilitates proper heat management – even with high wattage cables
nVent CADDY WBT Performance Cable Tray, nVent HOFFMAN Ladder Rack and accessory options offer an efficient method of cable runway options
Also offer continuous pathway options with the nVent CADDY WBT Performance Cable Tray product offering – which reduces cable stresses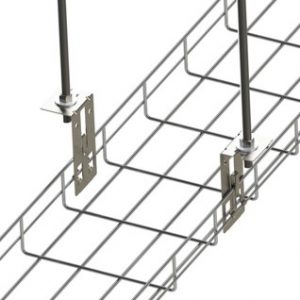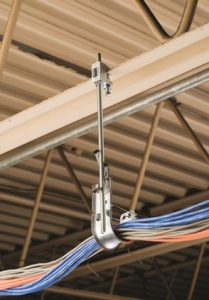 There are several additional products that can help save time, adding to productivity on the job site. To learn more details about what was discussed in this blog post, please watch our webinar outlining in more detail all that was mentioned.
Watch Now