Since 1956, contractors, architects, engineers and distributors have trusted nVent CADDY for quality fixing, fastening and hanging products. Not only does nVent CADDY provide quality products, but also the team is there for customers through every step of the job, from design to installation to inspection. So, what goes into an nVent CADDY product? We'll walk you through the life of a product!
Step One: Ideation, Development and Engineering
For decades, our product development team has worked with contractors on actual job sites to understand their largest obstacles and challenges. Some of our most popular products came out of conversations in the field that were brought to life in our nVent CADDY offices.
The team then applies these observations to develop solutions to fit contractor needs including finding innovative ways to reduce time, increase ease of use and improve overall installation.
With that user experience in mind, the nVent CADDY team can also assist with specifications, creating and explaining code compliance, installation plans and full system plans
Step Two: Manufacturing Process
nVent CADDY maintains control over the manufacturing process – with manufacturing plants mainly in Solon, Ohio, with global support in France, the Netherlands and more local markets. Visibility into manufacturing processes allow us to create a superior, controlled product.
Step Three: Testing and Quality
All nVent CADDY products undergo extensive development, testing and certification to adhere to global and local requirements. nVent CADDY products meet such regulations as FM approval, CE approval and UL Listing. To stay up-to-date on these requirements, several team members participate in industry organizations including IEEE, ANSI, NFPA, IEC and MSS.
The internal nVent CADDY team conducts several real-life tests on products to ensure their quality and success once on the job.
Step Four: Training in the Field
Once the product has been designed, manufactured, tested for quality and finalized for purchase, it goes out to market. Sometimes, it may only go to a small group of users to begin to test out the new product and get feedback. The nVent CADDY team conducts training in the field on these new products to ensure a successful launch.
Step 5: Customers Receive the Product
The new product then hits the shelf of your favorite distributor for use! At this point in the product cycle, nVent CADDY provides the product and resources around the new product to distribution partners around the world. The team also conducts site visits and has conversations with those using the products to gain insight into any unseen issues or how the product can evolve even more. When a team member cannot go into the field and meet face-to-face, the nVent CADDY Customer Care team talks with users and gets feedback from customers.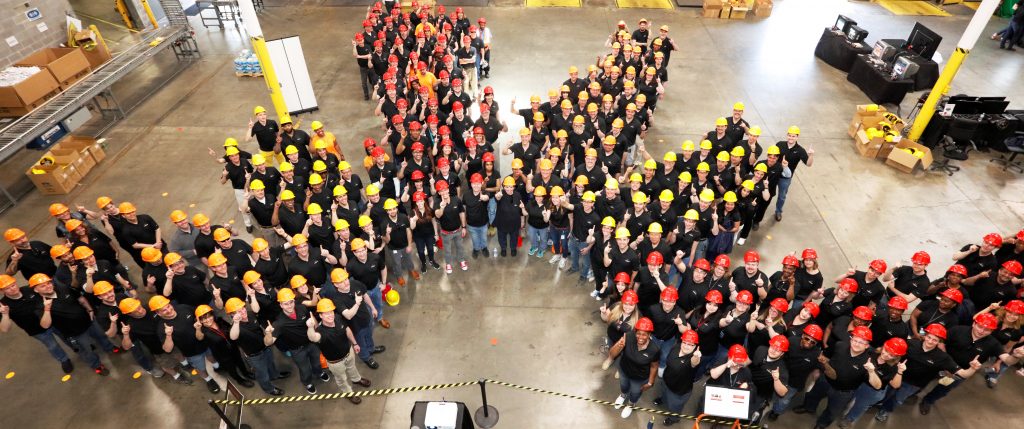 This process is one that the nVent CADDY team takes great pride and joy in each and every day. The goal is to provide innovative, quality products with the expertise behind them.
Want to learn more about the nVent CADDY team? Check out the nVent CADDY Brand Overview or browse the full product offering.