As a commercial construction pro, you have little time to surf the web to keep up with industry trends while you're busy on a jobsite. But how do you know what construction types are impacting your market? What opportunities does your industry foresee in the future that will increase your job security?
Fortunately, we've rounded up the top trends from trusted industry sources, so you don't have to go searching. Continue reading below as we detail how trends in e-commerce, smart buildings and modular offsite construction are impacting the commercial construction industry.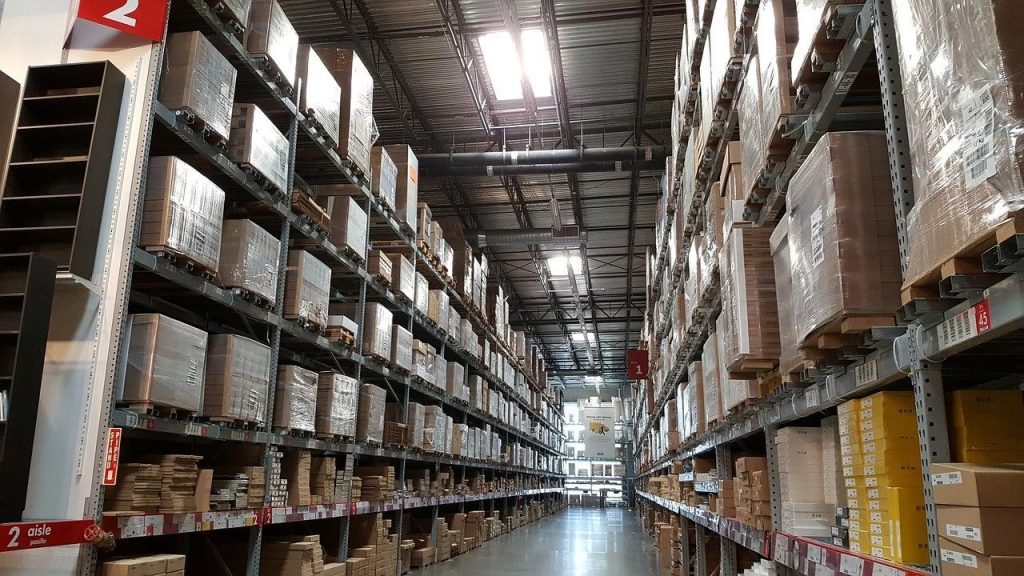 Increased E-Commerce Warehouse Construction Requires Higher-Level Expertise
It's no secret that we live in the Amazon-age, where consumers can order just about anything in one click, and it's delivered in a few hours.
What does this consumer trend have to do with commercial construction? For one, it means demand for brick-and-mortar construction is continuing to decrease, as the need for e-commerce warehouses is increasing—Amazon alone broke ground on 23 warehouses in 2018. This is great news for commercial contractors' job outlook, as warehouses usually offer a much bigger (but not necessarily longer) project.
Not only is the sheer number of warehouses being built increasing, so are the size and the level of construction expertise needed. The average warehouse built in 2010 was about 49 million square feet, which we saw increase in 2017 to 300 million square feet.
As for the expertise needed, Construction Dive mentions the following points that commercial contractors need to be aware of:
Just as consumers expect shipping faster than the speed of light, timelines for the construction of these e-commerce warehouses is expedited.
Projects tend to be larger than anticipated, as most warehouses can be multiple levels. So a warehouse footprint that is one million square feet may end up being two million square feet with two levels.
The use of technology for the end user must be anticipated during construction. For instance, robotics can reach merchandise that is stored at 120 feet high, rather than building stairs or scaffolding.
Uncover more information about the e-commerce warehouse construction boom, plus what levels of expertise commercial contractors should be aware of, in this Construction Dive article.
Next-Generation Smart Buildings Increase Demand for Convenience, Control and Efficiency
The term "smart building" may be a trend that we've heard gain traction in commercial construction over the last decade, but the idea has actually been around in some capacity since pre-1990s. Smart buildings back then focused on automation in HVAC, lighting and security systems, and we could not have fathomed just how intelligent structures would be today. Fast-forward to 2019, and we're seeing buildings that are energy efficient and focus on occupant health, safety and productivity.
Just how intelligent are smart buildings? Building Design & Construction lists the following eight ways smart technology is transforming commercial buildings:
Improves sustainability, increasing user well-being and carbon neutrality.
Offers self-diagnosing, correcting and healing buildings.
Yields efficient, user-focused operations via connected systems.
Merges with other solutions (ex: bio-based).
Emphasizes convenience and control.
Presents new types of multi-functional spaces.
Unlocks new value in prefabricated and modular buildings.
Enables sensor-based data analysis and building.
Learn more about the proliferation and implications of smart buildings in Building Design & Construction's full article.
More Commercial Contractors Opting for Offsite Modular Construction
Modular construction is a slow to grow trend—in 2017, it represented 3.27% of all new construction projects. That number is projected to grow to 5% by 2022.
While the growth is slow, the increased use of modular offsite construction is evident in schools, health care facilities, office spaces and retail showrooms. And that's because modular construction offers benefits that traditional construction simply can't compete with.
Those benefits include:
Quicker timelines, decreasing the time between construction and occupancy.
Cost savings, since construction uses prefabricated materials to reduce the purchase and inventory of raw materials.
Counteracting the labor shortage, allowing modular manufacturers to work with a smaller, leaner team while maintaining efficiencies.
Fewer on-the-job injuries, since the majority of the construction process is offsite, protecting workers from weather, heights and congested construction activities.
Check out Thomas Insights' full article for more reasons why the construction industry is in favor of offsite construction.