While you may be used to seeing the nVent CADDY products on a stud wall or hanging from the ceiling on a trapeze, nVent CADDY has products in several applications across commercial construction that you may not know. All nVent CADDY product solutions are engineered, tested and manufactured to the same high-quality standards, no matter the product.
Take a look through the applications overviews nVent CADDY provides for below. In many cases, nVent CADDY has products for several different installations in one single building. In upcoming blog posts, we will provide more in-depth examples for specific installations and use.
Electrical
nVent CADDY started in 1956 with a line of spring steel products that has evolved over the years into product offerings for electrical boxes and conduit. Contractors can reap the numerous benefits of using spring steel in the application of fasteners, including high-gripping force and high-load capacity with easy installation.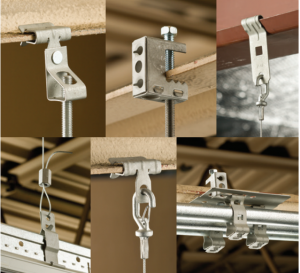 Spring steel applications include:
T-grid: electrical box, light fixture
Conduit from beam, metal deck or wire/rod
MC/AC from wire/rod, beam or concrete
Electrical box and conduit from wire/rod, t-grid, metal deck
nVent CADDY also has an extensive line of stud wall product applications from stud mounted options to cable and conduit to stud options to floor mounted options. nVent CADDY also offers prefabrication services from engineering to product with nVent CADDY Prefab Solutions.
Another innovative hanging solution is the nVent CADDY Speed Link solution, a system that includes a locking device, wire rope and a specialty end fitting. This solution provides a secure and efficient method to install electrical, datacom and HVAC applications, saving time and meeting local standards and regulations. These products can be used to hang from a variety of structure options – concrete, metal deck, steel beams, purlin – and can easily be adjusted to various lengths and extensions. Learn more about the full speed link line here.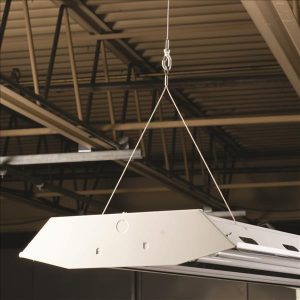 Datacom
nVent CADDY Datacom Solutions help protect data cable and installation integrity, meeting all global code requirements for bend radius, and supporting PoE applications. Fixing and fastening solutions for datacom applications include multiple attachments, configurations and load ratings.
nVent CADDY WBT Performance Cable Tray offers an innovative, lightweight cable tray product that complements the nVent CADDY Datacom Solutions fixing and fastening offering. The cable tray offering is designed to spread the load of cable, allowing for optimal cable performance, and the shaped crosswire eliminates cable stress by increasing the support of the cabling.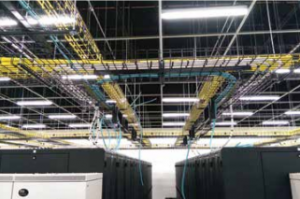 Mechanical, HVAC and Plumbing
nVent CADDY offers a variety of product solutions for mechanical and plumbing applications that help accelerate project timelines, with improved efficiency and on-time delivery. These solutions also install faster than traditional methods and can be prefabricated, optimizing time spent working in the air.
nVent CADDY's Mechanical offering includes fire sprinkler, HVAC, plumbing, rooftop and seismic bracing. Innovative solutions like the nVent CADDY Drop-in Loop Hanger are designed for a safer, less strenuous work environment.
nVent CADDY Rod Lock solutions can be used for simple "push-to-install" installation for pipe rack (as well as conduit and cable tray) installation, duct installation, light installation and more.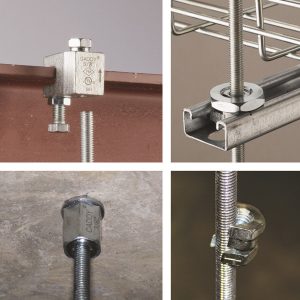 Fire Sprinkler
nVent CADDY has several products areas covered for installing fire sprinkler systems including seismic bracing, pipe hangers, CPVC hanging systems, pipe supports and nVent CADDY Rod Lock products. nVent CADDY's fire sprinkler products meet the industry standards including NFPA 13, FM, UL and more. nVent CADDY's team of experts can help design, engineer and create a bill of materials for seismic bracing and branch line systems.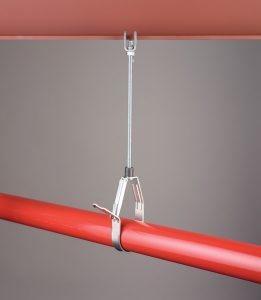 Seismic Bracing
As mentioned, nVent CADDY carries a line of cable and rigid seismic bracing products for mechanical, electrical and plumbing applications. The nVent CADDY team makes seismic simple by:
Working with you to design a turn-key, fully engineered, complete bracing system that meets your needs
Identifying the appropriate products from the broad offering
Offering compatible fixing, fastening and support products
Explaining installation techniques and tips to meet the evolving codes and standards requirements
From design to construction to inspection, we keep our process transparent to ensure a full understanding of the final bracing installation, whether it requires cable or rigid bracing solutions. Learn more about our engineering services and product offering.

Rooftop
nVent CADDY Pyramid Rooftop supports are a surface mounted solution for supporting electrical and mechanical applications on a variety of roof surfaces. They offer superior load capacity and dramatically reduce installation time by replacing slow, heavy and labor-intensive methods for support of pipe, conduit, duct, cable tray and equipment. Unlike wood blocks, nVent CADDY Pyramid supports are specifically designed for rooftop applications, incorporating unique materials and finishes that protect roof membranes and provide superior corrosion protection.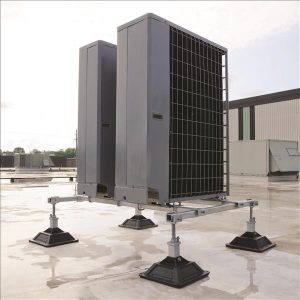 Each category has an extensive catalog of products that have been engineered to be safe, fast and easy – to make your job easier! To view the entire nVent CADDY product catalog, visit https://www.erico.com/caddy.asp today!