CHALLENGE
A new energy transmission line was installed requiring 5500 square feet of ground mesh for proper grounding and bonding of the high-voltage lines and towers. It also required proper personal safety for the high-voltage tower step and touch safety. This project also needed to be done under a strict timeline.
SOLUTION
The nVent team provided multiple mesh options to meet the specification, physical footprint and budget. The team worked with the customer to expedite the design and fabrication to meet the timeframe for delivery of the 65 individual ground mesh pieces.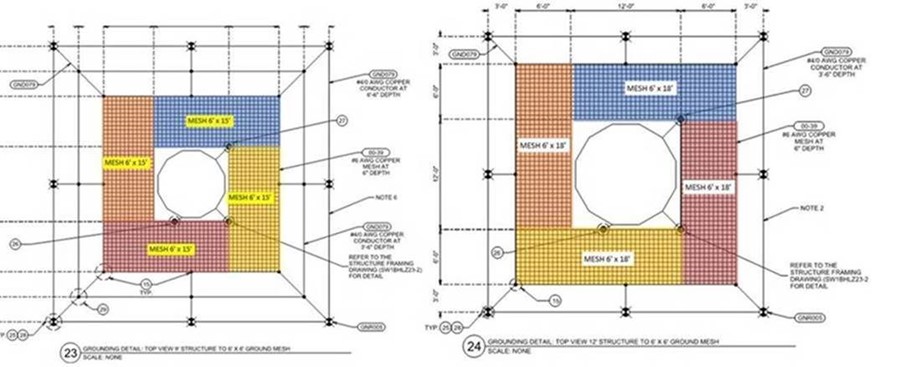 BENEFITS
The team provided a high-quality product in a timely manner with technical expertise and service to meet the needs and specifications of the customer. Operator safety has improved, as well as the reliability of the grounding solution.