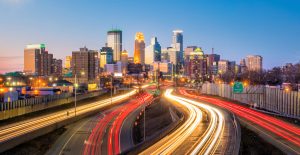 We continue to monitor the rapidly changing impacts of the coronavirus around the globe. We have been taking actions to keep our people safe, while staying focused on continuing to serve customers.
We've aligned our actions with the guidance of the World Health Organization (WHO), the Centers for Disease Control and Prevention (CDC) as well as local health authorities.
Following local guidance, we've encouraged employees who are able to work remotely to do so. We've suspended all non-critical visitors to our facilities, and restricted air and other travel.
We've enhanced cleaning procedures and frequency, and increased the promotion of good hygiene practices at all our locations. In our manufacturing sites we are creating separation between teams and shifts, limiting group interactions, and conducting meetings virtually whenever possible.
We've asked our employees to take social distancing actions to support "flattening the curve" to slow transmission of the virus within our communities, to help ensure that our hospitals and health care providers aren't overwhelmed, which will help save lives.
We will continue to take steps aimed at protecting the health and well-being of employees and others – whether working at one of our locations or onsite at a customer's location– during this uncertain time.