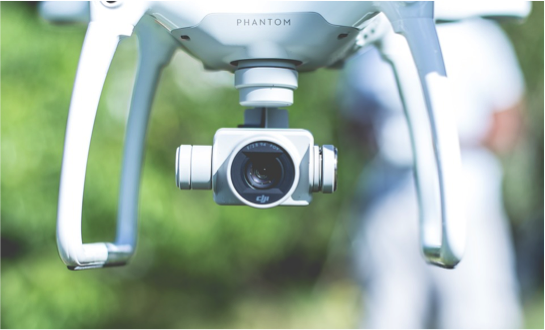 Newsfeeds today are crowded with noise, and finding the news that matters the most can be a challenge. That's why our team pulls together the latest commercial construction industry news you need to know about.
This roundup includes the role of drones in infrastructure inspections, the popularity of prefab construction and the expanding importance of seismic bracing.
Read our key takeaways so you can keep your edge in the industry, or click the links below for the full articles.
Prefab Construction Gains Traction
Prefab construction is being rapidly adopted to meet housing shortages in multiple countries, but is slowly gaining traction in the U.S. market (currently about 5% of all new homes built).
So, what do commercial contractors need to know about this emerging trend?
Prefab is booming in other countries. About 20% of houses in Germany and just fewer than 20% in Japan are prefabricated.
The U.S. market has an outdated view on prefab. The U.S. market has a stigma around prefab housing, as it is often made synonymous with modular housing and doublewides. While those are prefabricated, there are applications for prefab beyond those two commonly known methods.
Prefab is quick and

sustainable

. There will likely be an uptick in prefab construction adoption in the U.S. market as construction labor is increasingly in short supply and homeowners crave faster construction timelines. Plus, potential buyers appreciate more sustainable and energy-efficient options.
There are many different types of prefabrication available (modular, panelized construction, kit houses, etc.), and commercial contractors need to be aware of the types, updates and upgrades available as the usage increases— slowly but surely— in the U.S. market. There are even prefab solutions for electrical assemblies.
Read more about the growing national and international trend of prefab in Forbes.
Seismic Bracing Is An Important Requirement for Big-Investment Bids
Building codes to protect against earthquakes are designed to protect people, not property. According to a recent post form Architectural Record, code-compliant buildings could suffer two years of downtime after a significant earthquake.
This is why seismic resilience is a global trend, especially for buildings that are a significant investment.
Commercial contractors need to stay up to date on best practices and products for seismic bracing, as stringent seismic criteria and structural requirements are included as a bidding requirement. This was the case for the new central library in Christchurch, New Zealand after the city suffered a string of earthquakes in 2010 and 2011.
Read the full article for more information and example buildings embracing seismic bracing from San Francisco to New Zealand.
Drones to Play a Major Role in Infrastructure Inspections
According to ConstructionDive, drones could and should be added to commercial construction inspectors' toolkits. Reason being that drones are generally faster and safer than human inspections, and allow for more in-depth views of hard-to-inspect infrastructure like wind turbines or dams.
Current uses of drone technology in the commercial construction industry include:
Bridge inspections
Aerial photos of highway construction projects
Surveying
Public education and outreach
Emergency response
Pavement inspections
Scientific research
Traffic control
Light-pole inspections
If not already, contractors should use drones for job progress tracking, preconstruction planning, quality control and gathering information for risk mitigation and bids.
Are you incorporating drone technology in your toolkit? For more details and use cases, read the full article from ConstructionDive.
Don't Miss Out on Industry News and Construction Tips
The nVent CADDY team regularly publishes information to keep you up to date on the industry, as well as actionable content on how to perform more efficiently and effectively. Subscribe today.