Speed Link Trapeze Kit
The nVent CADDY Speed Link Trapeze Kit (TSR1220SLS3) is an innovative solution for light- and medium-duty, strut-based installations. The TSR1220SLS3 combines the time-saving benefits of the Telescoping Strut Replacement (TSR1220N) with the Speed Link SLS3 locking device.
Together, these two components save installers time because they eliminate time-consuming steps required for assembly and installation of a traditional strut trapeze. These tasks include:
---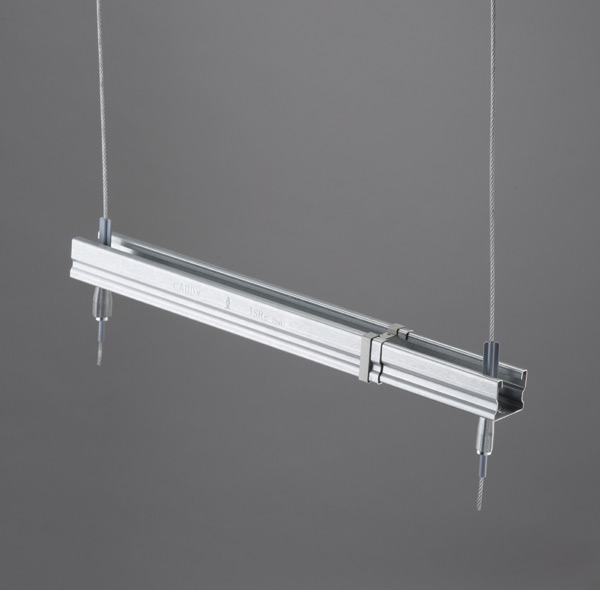 THREE TASKS THAT ARE NO LONGER NECESSARY:
1. Measuring and Cutting Strut
When installing a typical strut trapeze, each strut member needs to be measured and cut. The TSR1220N telescopes to any size between 12.5 inches to 20 inches [318 mm – 508 mm]. This eliminates the need to cut large pieces of strut to the needed length, saving contractor time and reducing the need for tools. The TSR1220N also has an integrated ruler stamped on the bottom of the part for quick imperial and metric measurements.
2. Installing Strut Nuts and Washers
Threaded rod needs to be attached to strut using nuts and washers. Aside from being difficult to keep track of, strut nuts take several minutes to thread up the rod. The Speed Link SLS locking device can be attached to the TSR1220N in a matter of seconds, and the wire rope can freely move up and down. Altogether, the wire rope system can save up to several minutes per trapeze and, therefore, reduce the total overall cost of installation.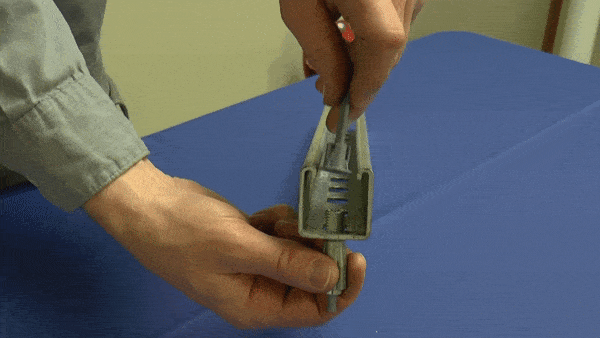 The nVent CADDY Speed Link SLS locking device is quickly pushed into the channel.
3. Attaching to Structure
The hook-end fitting on the Speed Link wire can be quickly wrapped around a structure, like a bar joist or beam, and clipped to itself. Additionally, the hook can be attached to a variety of other nVent CADDY fasteners to hang assemblies from concrete, metallic, or wooden structures.
---
CONCLUSION:
The Speed Link Trapeze Kit is a convenient combination of two products, designed to make installations quicker and easier. Learn more about how it can help in your next project by clicking below.
---