---
SELECTING A WIRE ROPE LOCKING DEVICE:
Wire rope support systems provide many benefits that make them a superior support method when compared to threaded rod, jack chain, and metal strap.
The CADDY SPEED LINK SLS Strut Locking Device has a very noticeable long plastic nut that holds the device to the load. Although it is not load bearing, this part was designed to help the installer.
REASONS FOR THE LONG STEM: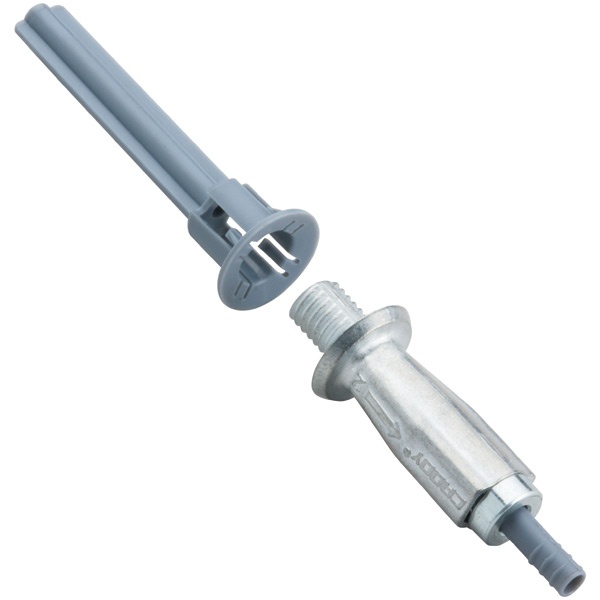 Due to its unique shape, the long plastic nut on the CADDY SPEED LINK SLS Locking Device is designed to provide unique benefits when compared with competitors because it:
1. Provides More Stability
Wire rope is easy to install because it is very flexible. The plastic stem is designed to ensure the stability to the load. It brings extra rigidity to the connection and provides superior guidance to the wire resulting in a greater stability of the installation compared to other strut locking devices.
2. Is Designed to Reduce Likelihood of Injury
Installers are discouraged, and sometimes prohibited, from inserting their fingers within the strut profile because of possiblity of their fingers being caught on the sharp inside edges. The stem on the SLS locking device is longer than the depth of the strut, greatly reducing the likelihood of injury.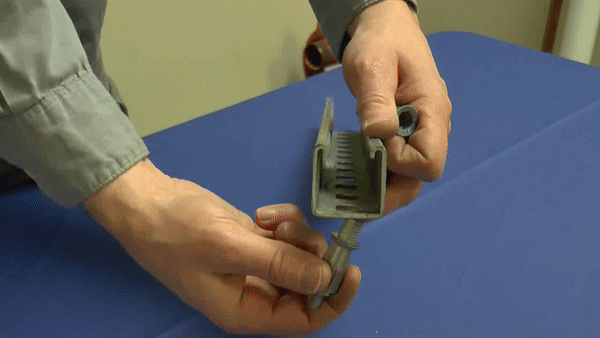 Installers can attach the SLS without getting close to the sharp edges on the inside of the strut!
---
CONCLUSION:
The CADDY SPEED LINK SLS Strut Locking Device is designed to be the best on the market. Learn more about what this system has to offer!
Want to learn more about wire rope support systems and the unique benefits they offer installers. Click below to download the free Wire Rope Support System whitepaper.
---