nVent CADDY's new Telescoping Pipe Stand supports low-to-the-ground horizontal pipe runs with simple installation and reduced requirements for material and storage space.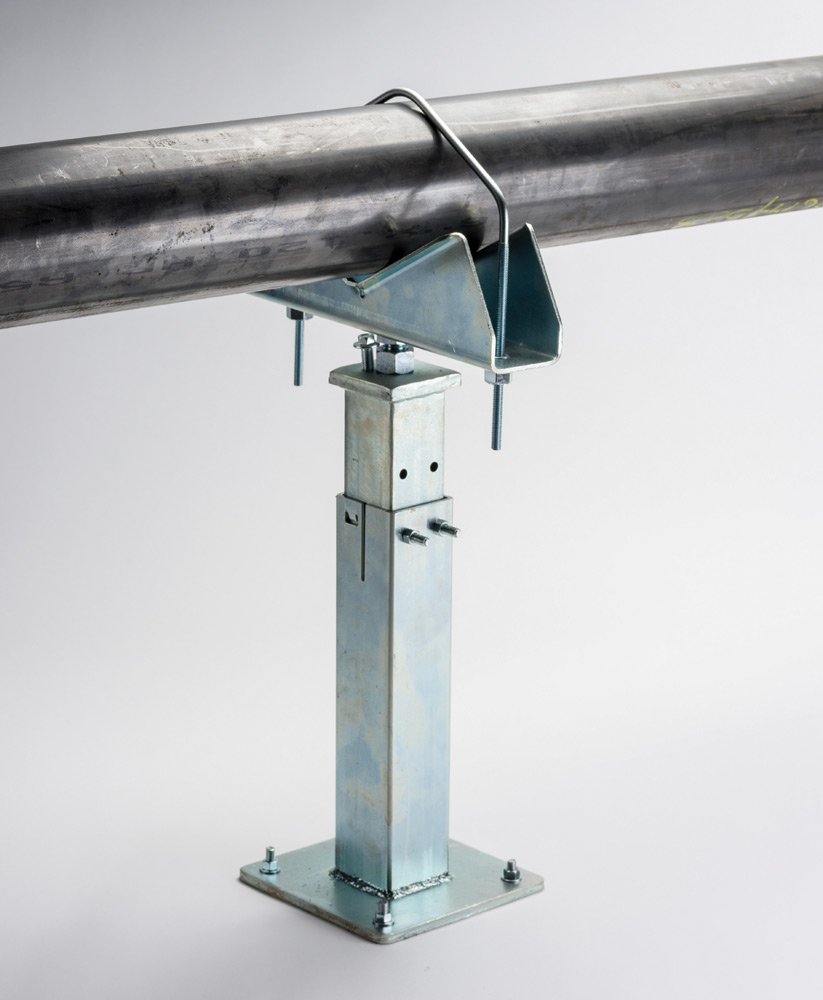 ---
BENEFITS OF NVENT'S TELESCOPING PIPE STAND
Easy Install
The Telescoping Pipe Stand is ready out of the box for installation, plus its compact solution simplifies handling and installation. The Telescoping Pipe Stand is designed to minimize fabrication and reduce the installation time of a complete stand by up to 80 percent. The compact solution also reduces the amount of storage space required on a job site.
This product utilizes easy "push-to-install" nVent CADDY Rod Lock features, allowing the V-bolt to assemble quickly. The telescoping post allows for fast vertical height adjustment without the need for additional tools.
Safety Features and Adaptability
The Telescoping Pipe Stand includes four holes for anchoring the base to the floor for stability once installed. An integrated weep hole at the bottom of the stand provides drainage for condensation, preventing pooling.
Multiple pipe sizes from 1" to 10" can be used with the Telescoping Pipe Stand, reducing inventory by more than 65 percent.
---
CONCLUSION:
The nVent CADDY Telescoping Pipe Stand allows for quick vertical height installation and can help reduce inventory on the job site. Discover how it can help on your next project.