---
SELECTING A WIRE ROPE SUPPORT SYSTEM:
Wire rope support systems provide many benefits that make them a superior support method when compared to threaded rod, jack chain, and metal strap.
---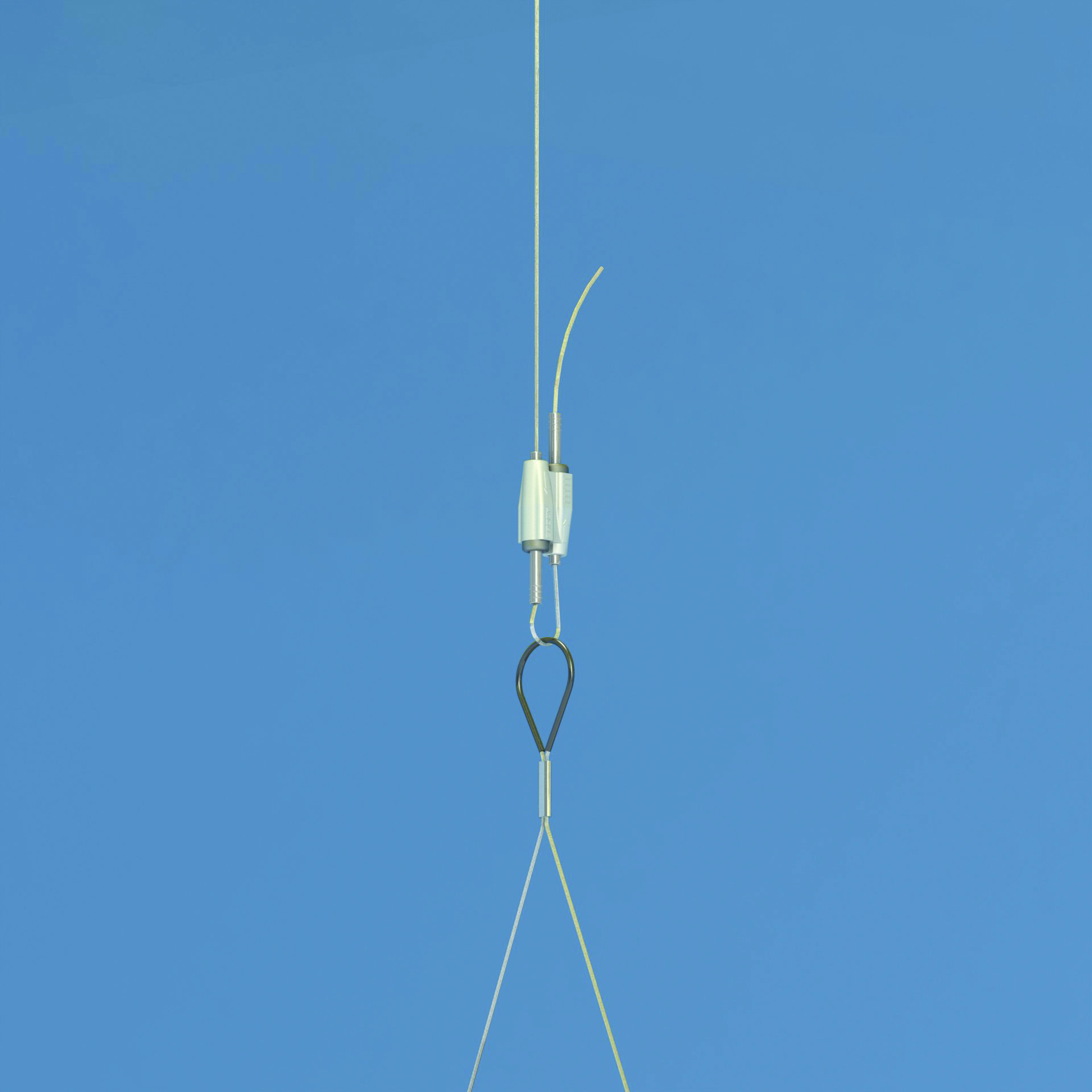 BENEFITS OF A WIRE ROPE SUPPORT SYSTEM:
Contractors use wire rope support systems because they are safe, effective and easy to install. While most comparable methods are designed for a specific application, wire rope systems excel in three key areas:
1. Adaptability
Unlike other support systems, wire rope can be easily adapted to work with a variety of applications. The system appears very simple, but can be easily modified to hang rectangular duct, spiral duct, piping, basket tray, lighting, signage, conduit and almost any other application that hangs from the structure. When cable supports are used for multiple applications on a jobsite, it greatly reduces the number of different products that are needed, reduces waste, and simplifies purchasing.
2. Flexibility
Steel cable is incredibly flexible and allows for assemblies to be supported from a variety of angles. Unlike other methods that can be rigid and demand timely measurement, wire rope gives installers more slack when installing.
3. Speed
Traditional support methods can make installing large assemblies very difficult. However, wire rope systems can be installed very quickly. Other hanging methods like jack chain, metal strap, and threaded rod need to be measured, cut, and installed using several tools. Wire rope systems are much easier to adjust and eliminate many of the time consuming tasks required for other installation methods.
---
CONCLUSION:
Wire rope support systems offer many unique benefits to installers. To learn more about these advantages and selecting the right product for your next project, click below to download the free Cable Support System whitepaper.
---