nVent CADDY has updated the EZ Riser to provide several new user benefits, from quick installation times to elimination of possible rework. The product is recommended for suspending vertical steel pipe risers.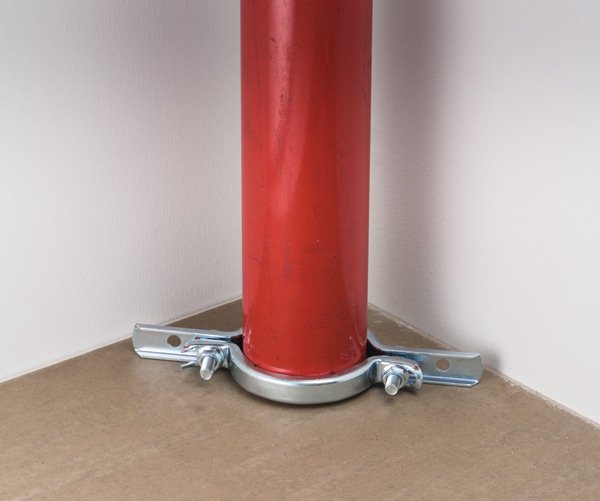 The nVent CADDY EZ Riser is ready out of the box and includes a one-piece hinge, meaning the lack of loose hardware eliminates the possibility of dropped or lost components. This update allows for a speedier install and potential lower likelihood to rework throughout a job.
Not only is less hardware needed with the one-piece hinge, but fewer tools are needed for tightening since the carriage bolts seat into clamps.
"The updates to this product allow for 45 percent faster installation than the original version of the nVent CADDY EZ Riser," said product manager Colin Andrews.

Another added benefit is the addition of integrated score marks so the ears can be removed for a cleaner fit in tight spaces. Once those ears are removed, the product still conforms with the standard listing—making the nVent CADDY EZ Riser the only product on the market capable of retaining a dual listing.
The multi-functional clamp can also be installed in several orientations, simplifying the material handling, and the integrated second set of bolt holes allows the assembly to easily adapt into a stand-off support.
"By offering a full range of listed parts, customers won't need to stock and use three separate part families for standard, close quarter and stand-off applications," Andrews said. "This is estimated to reduce inventory by 38 percent."
Want to learn more? Take a look at our installation and benefits video, and request a sample.