Does securing basket tray to strut drive you nuts?
The KBT Wire Basket Tray Clip is an easy-to-install time-saving solution for securely attaching wire basket tray to strut. Simply place the basket tray on top of the strut, position the KBT clip over the tray at the desired position, squeeze the KBT and slide it in place to finish the connection – it's that simple! The installation is completed without any tools or additional hardware.
The KBT Wire Basket Tray Clip is another time-saving solution designed to help contractors complete projects faster, easier, and more efficiently.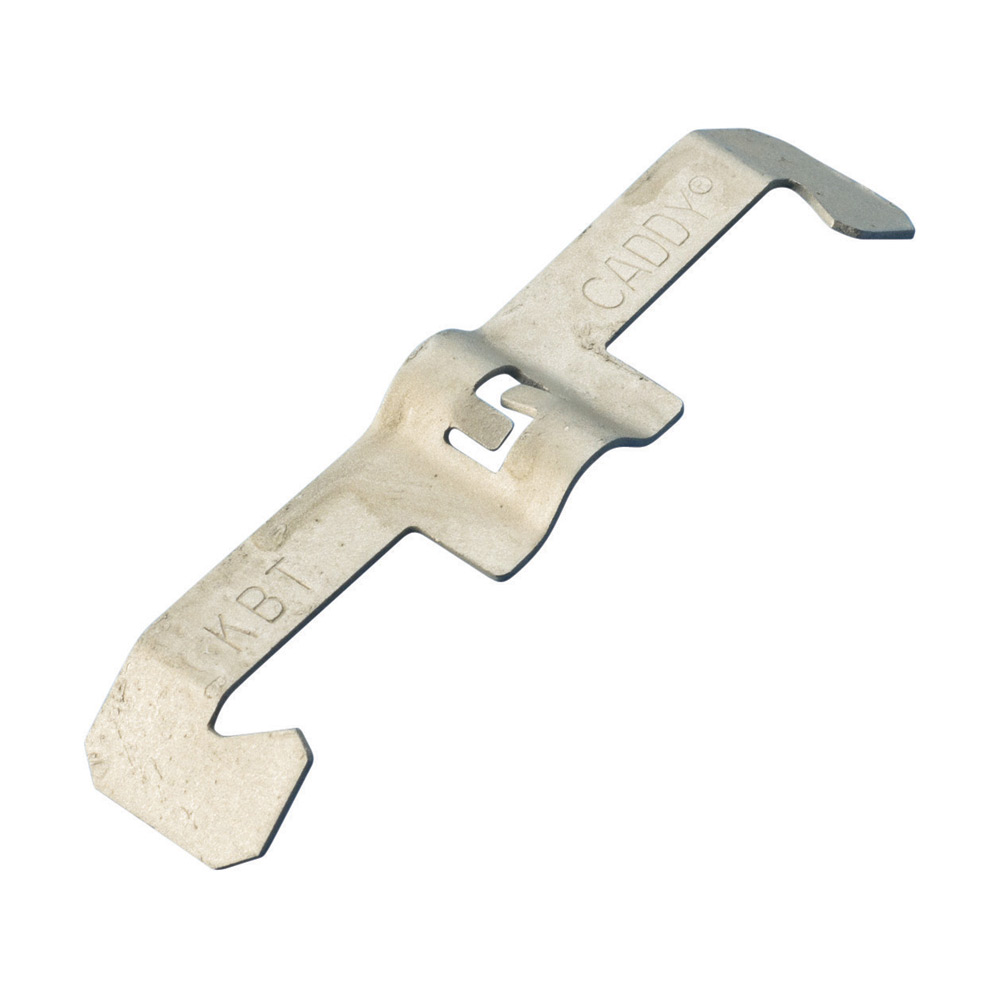 Short History: The story behind the KBT Basket Tray Clip began when nVent CADDY customers started asking our development team if there was any way to modify the KX clip in order for it to work with basket tray.
The development team decided to take the challenge and began working on different designs and prototypes. They created 3 or 4 different designs and sent them over to Europe for our nVent CADDY customers to try out and choose which one they thought worked best.
Fast forward to decades later — and the KBT Basket Tray Clip still remains one of the most popular nVent CADDY core range parts created.
Fun Fact: "The Batwing" is a common nickname for the KBT Basket Tray Clip.