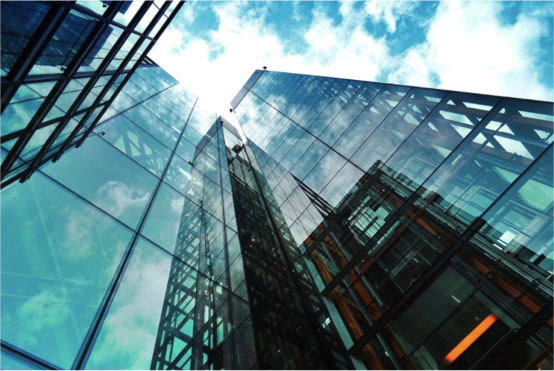 What do you want to accomplish this year? Just as a productive day starts with a well thought out plan, a successful 2018 becomes attainable when you first identify and understand the trends influencing the industry.
For large commercial construction companies, small businesses and construction workers, see how the economic and technological state of the industry will be impacted in the coming year. Stay ahead of the curve and check out the key trends that will mark their place in 2018.
National and Industry Growth
The commercial construction industry is foundational to the U.S. economy. And the good news is that economists have a positive outlook on both in 2018.
.US. GDP growth is expected to continue. According to Kiplinger's latest forecast U.S. GDP will rise 2.6% in 2018, after 2017's 2.2% pace. Andrew Wittmann, senior research analyst at Robert W. Baird & Co, said: "Global growth momentum should continue and accelerate across most sectors into 2018."
Commercial construction spending is on the rise. Analysts expect a 4% growth in spending for 2018, which outpaces the averages of national industries.
Construction Labor Market
According to several reports, the oft-discussed construction labor shortage is continuing, but could be slowing down.
Construction companies are still hiring, but at a lesser rate. The most recent USG and U.S. Chamber of Commercial Construction Index found that 53% of contractors expect to employ more workers over the next six months. This, while still high, compares to 66% in the previous quarter.
Finding qualified, skilled workers is a continuing concern for hiring construction workers. An estimated 231,200 construction workers will retire in the next decade. Meanwhile, employment in the industry is projected to grow by 13%. This requires the addition of a few hundred thousand new skilled workers over that time. Currently 60% of construction businesses have difficulty finding skilled workers. Expect this to continue.
Wage Inflation is a potential risk. Employers need more skilled workers, but there are not enough skilled workers to be found. Together, this translates to a risk of wage inflation. Wittmann, from Robert W. Baird & Co, also stated "wage inflation as an under appreciated potential risk" in 2018.
Technology Adoption and New Processes
From 2011 through early 2017, construction-technology companies acquired $10 billion in investment funding. Of these thousands of startups, what trends in technology will grab hold of the industry in 2018?
Digital Collaboration for Design and Onsite Productivity. Starting with design, CAD and BIM drawings can be shared, viewed and updated between teams. Knowledge sharing before reaching the job site enhances productivity, contributing to fewer information requests and increases understanding of a project's design intent. Cloud-based communications cut out unnecessary steps among partners.
Increased Use of Prefabrication. Though prefabrication is not a completely novel technology, as skilled labor becomes more costly and harder to find, prefabrication becomes more advantageous. Offsite work enables projects to be executed more quickly and more safely than working exclusively onsite.
Rise In The Use of GPS Devices Across the Jobsite. Wearable devices with GPS can help with productivity, as team members may be required to enter data about their activities, location and hours. For quality control, GPS devices can monitor remote sites to track progress.
New Trends Are Coming: Stay Prepared and Informed
With a range of tech and national trends influencing the commercial construction industry, stay up-to-date in 2018. Subscribe to our blog to receive informational and educational articles from a global leader in commercial construction equipment.
Image credit: Pexels