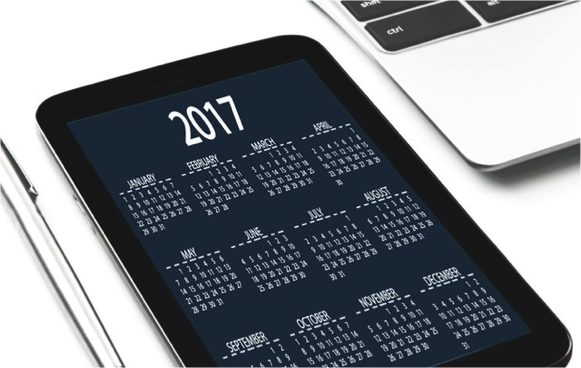 As 2017 quickly comes to an end, commercial construction contractors should reflect on the past year's successes and failures to improve business for next year.
According to Dodge Data & Analytics, predictions showed that the commercial construction industry would grow in 2017 after a disappointing previous year. By the numbers, commercial construction spending grew slightly in 2017 with a 7% increase in spend— a bit of a decrease from 10% in 2016.
So, what trends affected these spending shifts, and how can contractors, both mechanical and electrical, brace themselves for more changes in the new year? Read on to learn three trends that shook up the commercial construction industry this past year.
1. Hotspot Cities
It's no secret that there are certain cities across the U.S. that are more popular than others. As these locations (sometimes referred to as "hotspot" cities) increase in population, so does the need for new construction. According to Sonetics, some of the largest U.S. cities showed no sign of a construction slow down in 2017:
Los Angeles reportedly is in the midst of the largest building boom since the 1920s.
Construction laborers and machine operators saw the largest rises in median salaries in San Francisco.
Seattle is one of the top 10 cities expected to grow construction jobs.
Going into the new year, commercial construction contractors should keep their eyes on hotspot cities to increase spending, revenue and open jobs. And, remember that the top growing cities aren't just those mentioned above—smaller cities across the U.S. are witnessing economic growth, which presents the opportunity for new or updated construction.
2. Green Buildings
By 2018, green buildings are expected to double, making 2017 a foundational year for construction projects to adopt sustainable and environmentally sound practices.
Green buildings lower operating costs, conserve natural resources, improve air quality, and minimize strain on utility usage. However, in 2017, the cost of these buildings was still considered a top barrier for green construction taking off.
While architects typically influence the decision to make a building green before construction even starts, contractors can also affect green decision making, especially as occupants and industry regulations demand it. Contractors can increase green building construction in the coming year by:
Requesting or ordering green construction materials.
Encouraging sustainable processes on the job site like using LED temporary lighting or lower toxicity products.
Reusing materials where possible during new construction or renovations.
3. Labor Shortage
Commercial construction professionals are no strangers to the labor shortage reports. In 2017, this trend continued as 60% of contractors reported that they've had difficulty finding skilled professionals for jobs.
As this trend has potential to remain steady or even increase in 2018, contractors must turn to new practices to complete projects. For instance, contractors should look for products that offer more an efficient installation process to best allocate workers time and reduce needed labor.
Brace Yourself for a New Year of Trends
The 2017 calendar year is coming to a close, opening the door for new opportunities and trends in the new year. Prepare yourself for whatever changes occur in 2018 in commercial construction. Subscribe to our blog to get instant notifications on trends, news and updates in the commercial construction industry.
Image credit: Pexels